How to Honor Your Caregiver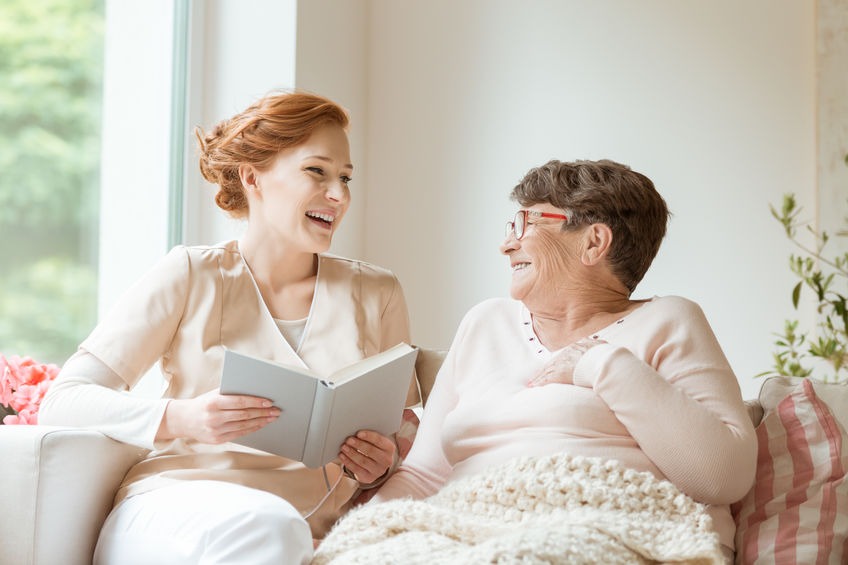 November is a month for counting blessings and giving thanks. It's a time for taking stock of what we appreciate in life and for showing our gratitude. Our family, friends, health, homes and country are always high on the list of things for which we offer our thanks.
November is also National Homecare and Hospice Month and it's National Family Caregivers Month. These special occasions represent an annual opportunity to acknowledge professionals, family members and friends who use their empathy and their skillsets to make our lives healthier and happier. Embrace the opportunity to give your thanks and appreciation to your professional caregivers and to the members of your family who help keep you comfortable and happy.
These are some ways you can honor your caregivers this November.
Words Count
Take the time to write a thank you note to your caregivers. Really think about what specific things you appreciate about them. Consider the ways that your caregivers go beyond their responsibilities to make you feel valued. How do your caregivers bring warmth and creativity to their work?
People who do their work well, spend time thinking about those efforts. They pour their care into the details. Show them that you notice and appreciate those acts of care and kindness. Your caregivers will be moved when they see that you've noticed.
The beauty of sending a thank you card is that your caregiver can reread your note whenever he or she needs a boost. It's a gift that keeps on giving.
Share Feedback
When you have excellent feedback to share about your family and professional caregivers, don't hesitate to do so. If you want to rave about your caregiver's cooking, companionship, service or disposition, the Visiting Angels team would appreciate hearing your thoughts.
You can submit feedback to the Visiting Angels Cincinnati West Office online. You can also submit your feedback by calling our office at 513-598-6770.
Your Visiting Angels Caregivers put their heart into their work; applauding them for it will help them know that they are doing things right!
Compliments Go a Long Way
When your son, daughter, sister, brother or friend is pitching in to help with your care, acknowledge that gift and compliment your family member for doing it. Thank him or her for that act of love and service and take time to recognize all the things that your family member does well.
Even though it might feel a little awkward, sometimes, that your adult child is caring for you, isn't it wonderful that he or she has the skills and the sensitivity to do that for you. In those moments where you're struck by how well your family member provides care, take a moment and say it.
Ancient Chinese philosopher Lao Tzu said, "From caring comes courage." Allowing your family member to care for your positions him or her to learn the same important lessons that you learned by raising kids or caring for your own aging parents. Encourage and coach your family members in their caretaking efforts by complimenting them when they exceed your expectations and excel in their work.
Afford Them a Break
Visiting Angels respite care offers short-term relief to primary, non-professional caregivers. This gives family caregivers the chance to take times for themselves and replenish their energy. It's a great way to support your caregiver's mental and physical health.
Take Care of Your Caregiver
The act of taking care of another person stands to bring out some of the best qualities in us. It positions us to put another person's needs before our own and to operate from a place of empathy. Writer and Professor Mason Cooley famously wrote: "Compassion brings us to a stop, and for a moment we rise above ourselves."
Caregivers rise above themselves everyday to enact their work. This November make it your mission to take opportunities to rise above yourself, but taking care of your caregivers' emotional needs and making sure that they know just how much you value them.