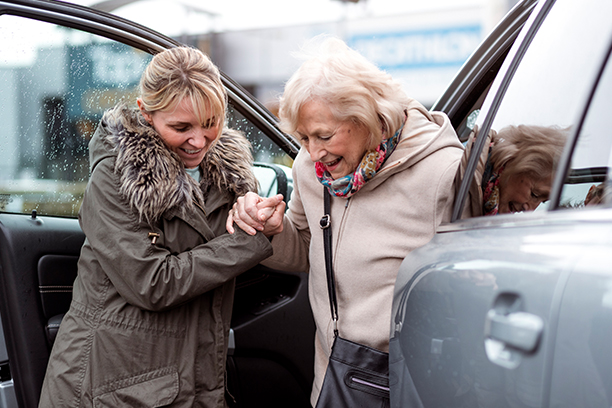 Does Your Loved One Needs Alzheimer's Care Services in Clearwater?
If your loved one is dealing with Alzheimer's or dementia, you may be wondering how to provide them with support. For many families, Alzheimer's care services are a natural solution. It's a way to give your loved one help, so they can live an independent, dignified life in the comfort of their own home. Visiting Angels Clearwater can help you find the right caregiver for your loved one. We offer referrals for compassionate, trustworthy Alzheimer's care services all across the Clearwater area, including Clearwater Beach, Oldsmar, Palm Harbor, Dunedin, and Safety Harbor.
Signs That Your Loved One Needs Alzheimer's Care Services
When should you get Alzheimer's care services for your loved one? While there's no "right" time, sooner is often better. That way, you can help your loved one become familiar with their caregiver, and make sure they can establish a sense of routine before they progress further into the stages of Alzheimer's. Here are some signs that your loved one may need Alzheimer's care services in Clearwater:
They withdraw socially from friends and family. They may be embarrassed or confused by their own condition, or may be dealing with bouts of depression.
They have difficulty completing basic household tasks. For those with Alzheimer's, it can be difficult to remember the steps to complete a simple task. They may also be grappling with the loss of motor functions.
They often seem confused as to where they are or how they got there. They may be experiencing lapses in memory and will require support to orient themselves.
With an attentive, supportive caregiver, your loved one can help manage these moments in their daily life.
How A Clearwater Caregiver Can Help
When it comes to Alzheimer's care services, it's about giving your loved one the ability to maintain their sense of comfort, routine, and dignity. Regular visits from a caregiver in the Clearwater area aren't just about helping with daily household tasks or providing reminders to take medication. A caregiver will also help your loved one maintain a much-needed sense of routine. They'll help your family member in moments of confusion, anxiety, and stress. If your loved one has difficulty walking or moving around, they can provide assistance, preventing accidents from occurring. With an exceptional caregiver, your loved one can live with ease despite their Alzheimer's.
Help your loved one live a happy, independent life with Alzheimer's care services with caregiver referrals from Visiting Angels Clearwater. Contact our office to learn more today.
Serving North Pinellas County, Florida
Visiting Angels CLEARWATER, FLORIDA
922 Florida Ave
Palm Harbor, FL 34683
Phone: 727-787-3033
727-787-3033 Palm Harbor