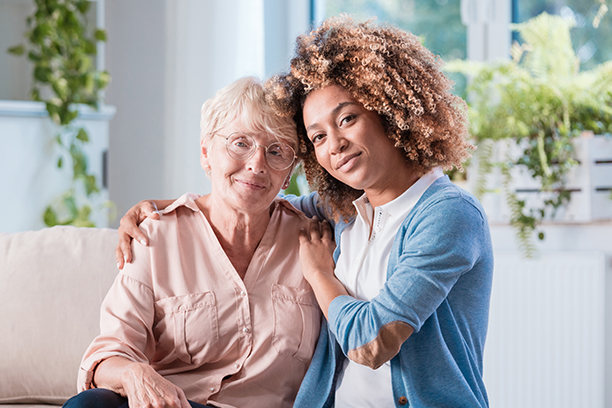 Caregivers in Clearwater FL
Reliable Caregivers Referred from Visiting Angels Clearwater FL
When you have an aging family member or loved one who needs at home assistance you want nothing but the best. Finding caregivers who are compassionate, experienced, dependable, and kind is usually at the top of the wish list. But how do you go about finding a provider who fits the bill? You simply contact Visiting Angels Clearwater FL for a referral from our database of independent caregivers.
Referrals to Trusted Caregivers
Visiting Angels Clearwater FL provides referrals to caregivers you can trust. If you have noticed your loved one struggling to maintain their independence, a senior care professional can help alleviate your concerns and provide much needed assistance to your family member. Whether you have concerns about an aging loved one's ability to follow a doctor ordered meal plan, remember to take medications, or stay on top of household tasks, utilizing services from a reputable caregiver can ease your mind. Finding such a caregiver doesn't have to be challenging. Visiting Angels Clearwater FL has a database of reliable caregivers.
We Find Caregivers Based on Your Needs
When you contact Visiting Angels Clearwater FL for help finding local caregivers, we take time getting to know you and understanding the needs of your aging family member. Once we have a thorough understanding of your wellness concerns, we also take a look at what you would like to spend on care. Finding caregivers who will work within your budget is a priority at Visiting Angels Clearwater FL. We send out your requirements to our qualified independent contractors and see who responds. This saves you the hassle of contacting several caregivers yourself.
Once we have a response, you then have a choice. You may choose your caregiver yourself, or you may have us make a selection on your behalf. You can be assured that any caregivers referred to you from Visiting Angels Clearwater FL have been thoroughly screened and are completely trained and experienced. We make it a point to work with compassionate elder care professionals who are dedicated to treating their clients with dignity and respect.
Caregivers referred by Visiting Angels Clearwater FL are available to help not only according to your needs and budget, but with your schedule as well. Your referred senior care provider can fit seamlessly into your loved one's existing routines to provide in home assistance when needed and allow your family member to continue living the independent lifestyle they value. Visiting Angels Clearwater FL is happy to provide freedom to live at home through our referral network of caregivers.
To learn more about the caregivers referred by Visiting Angels Clearwater FL and how our process works, call our office today.
* Visiting Angels Clearwater FL is an independent contractor based nurse registry located in the state of Florida. We ONLY do business with independent contractors and do not employ any caregivers.
Florida License: 30211281
Serving North Pinellas County, Florida
Visiting Angels CLEARWATER, FLORIDA
922 Florida Ave
Palm Harbor, FL 34683
Phone: 727-787-3033
727-787-3033 Palm Harbor
Fax: 727-789-5085
NR30211281