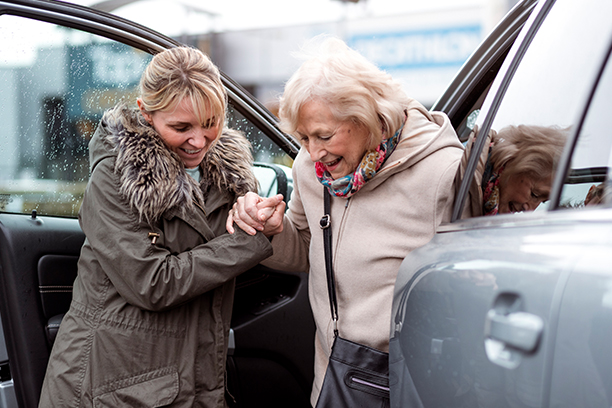 Prevent Falls with Senior Home Care in Clearwater 
For seniors, falls can have devastating consequences. Falls can result in pain, long-term health problems, costly medical bills, or worse. Unfortunately, falls are the leading cause of injury and death for seniors. At Visiting Angels Clearwater, we know that it doesn't have to be that way. We help families in Clearwater, Dunedin, Palm Harbor, Clearwater Beach, Oldsmar, Safety Harbor, and the local area find reliable, high-quality senior home care.
Senior Home Care Tips For Fall Prevention
Learning better ways for fall prevention is important when it comes to keeping your loved ones safe. While there's no one-size-fits-all solution to fall prevention, Visiting Angels Clearwater recommends these senior home care tips for a safer home:
Remove clutter from the floor. Make sure that tripping hazards such as cords, appliances, and any small objects are cleared from the ground.
Check footwear. Non-slip footwear is essential for seniors. Check your loved one's footwear to ensure they're comfortable, low-heeled, and rubber-soled. Walking in slippers or socks is strongly discouraged.
Install mobility support. If your loved one is truly struggling to move around the home with ease, consider a walker, cane, or getting supports installed for their walls, beds, and stairways. That way, when they need help, they'll have it.
Consider in-home care. An in-home caregiver can be vital to preventing falls and keeping your loved one safe.
Why Choose Senior Home Care in Clearwater
You may be wondering: how can a senior home care specialist in Clearwater help to prevent falls? Here are a few ways:
They can complete tasks your loved one may struggle with. An in-home caregiver can do simple chores around the home that may be strenuous or dangerous for your loved one, such as light housekeeping.
They can help your loved one move around the home and neighborhood. With in-home support, your loved one can have help with mobility as needed.
They can monitor your loved one's situation. If your loved one's mobility is declining, their caregiver can let you know immediately.
They'll be there just in case. No one likes to think about the worst-case scenario. But if your loved one hurts themselves or falls, having a caregiver immediately on-hand means that they can quickly send for help.
Keep your loved one safe and secure. To get exceptional, attentive senior home care referrals, contact Visiting Angels Clearwater.
Serving North Pinellas County, Florida
Visiting Angels CLEARWATER, FLORIDA
922 Florida Ave
Palm Harbor, FL 34683
Phone: 727-787-3033
727-787-3033 Palm Harbor