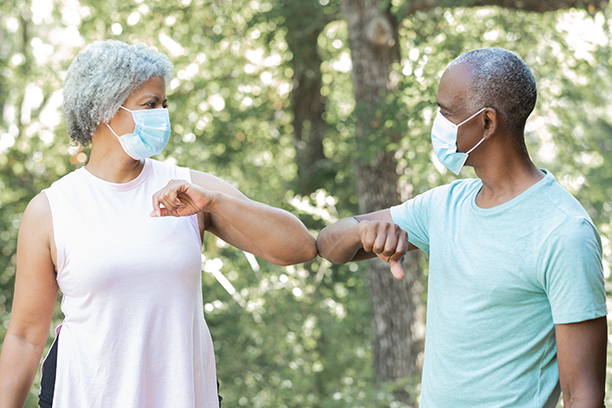 Home Assistance in Clearwater FL
Visiting Angels Clearwater FL Provides Home Assistance Referrals
Visiting Angels Clearwater FL is the area's leading resource for referrals to trusted in home assistance providers. If you have an aging parent or loved on who is in need of help at home, it's easy to feel overwhelmed by your choices. You may find yourself wondering how to find the best caregiver for your family member. There are many things to consider when looking for at home assistance in Clearwater FL.
Things to Consider When Choosing an At Home Assistance Provider
First, you want to be certain that your caregiver has been thoroughly screened and has the appropriate experience to be of assistance to you or your loved one. At Visiting Angels Clearwater we not only make sure the direct care worker has the state required Level 2 background check, but we do a secondary background check through a third party vendor. Additionally, since we are a registry and not a home health care agency, the home care assistance professionals we refer have to have at least one year's experience in caring for the elderly. At Visiting Angels Clearwater we do not do "on the job" training or supervising.
Next, you want to be certain your caregiver will work within your schedule. The older we get, the more important our familiar routines become. Having a regular schedule can help your aging loved one maintain their independence and feel confident in their care. Whether you need assistance on a long term or temporary basis, you want to know your caregiver is able to help. Home care assistance providers referred by Visiting Angels Clearwater FL work within the schedule you set forth to provide care when you need it.
Finally, you want a senior care provider who is well versed at caring for elderly clients. The home assistance caregivers referred by Visiting Angels Clearwater FL can assist with a seemingly endless list of tasks. For example, senior care providers can provide hospice support, palliative care, bathing or showering assistance, help preparing meals, transportation and companionship for physician's visits, and even help with specialized Alzheimer's and dementia care. Once we determine the client's needs, we will look for and refer appropriate home care assistance professionals with the desired experience.
When you contact Visiting Angels Clearwater FL for in home assistance, family members will gain an ally in caring for their aging loved one. Caregivers offer a respite for family caregivers and can take a load off while easing your mind. Not only will your aging parent or loved one receive the much needed assistance they deserve, you will have peace of mind knowing your family member is in the hands of a talented professional.
At Visiting Angels Clearwater FL, we are dedicated to finding in home assistance for elderly and disabled persons in the area. We pride ourselves on matching seniors in need with qualified and compassionate professional caregivers. We work with you to help you find the best caregiver for your needs. When you contact Visiting Angels Clearwater FL for a home assistance referral, you won't be disappointed. Our dedicated office staff will work hard to always find the best match for you or your loved one.
Call Visiting Angels Clearwater FL now to get started on the home assistance referral process.
* Visiting Angels Clearwater FL is an independent contractor based nurse registry located in the state of Florida. We ONLY do business with independent contractors and do not employ any caregivers.
Florida License: 30211281
Serving North Pinellas County, Florida
Visiting Angels
CLEARWATER, FLORIDA
922 Florida Ave
Palm Harbor, FL 34683
Phone: 727-787-3033
727-787-3033 Palm Harbor
Fax: 727-789-5085
NR30211281