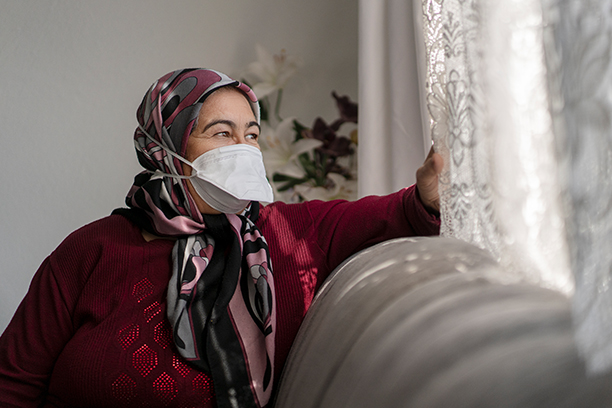 Clearwater's Choice for Living Assistance Referrals
It's important to get your aging loved ones the care they need. With Visiting Angels Clearwater, it's never been easier. We provide living assistance referrals to families in Clearwater, Oldsmar, Palm Harbor, Safety Harbor, Dunedin, Clearwater Beach, and the local area. We'll help you to match your loved one with a caregiver that's well-suited to support them in their everyday life. Contact us today to find out about the caregivers we refer.
Why Choose Living Assistance in Clearwater
If you live with or near your loved one, you may already be providing them with support around the home. So why choose a dedicated in-home caregiver? A regular caregiver can help your loved one live with stability and routine, which is especially important if they're struggling with memory disorders. If you're the primary caregiver for your loved one, a professional caregiver can also provide much-needed relief to support you. Although you may not realize it, family members who tend to their loved ones often decline in health, making it harder to provide focused support. They also deal with stress, fatigue, and exhaustion. With a carefully selected caregiver, your life – and your loved one's – can get a little easier.
Choosing Visiting Angels Clearwater
Finding the right caregiver for your loved one can be overwhelming. A great caregiver can drastically improve quality of life, which can be daunting consideration if you don't know what to look for. That's where Visiting Angels Clearwater comes in. With our living assistance referrals in Clearwater, we remove the stress from the process of finding a great caregiver. We rely on our pre-vetted network of knowledgeable, compassionate, and thoughtful care specialists. Now you can, too. We'll guide you through each step of the caregiver referral process. That way, you can have peace of mind, knowing that the caregivers we recommend are the right fit for your family.
Caregiver Referrals You Can Count On
With our caregiver referral process, finding a great caregiver for your loved one is simple. We'll work with your family to gain a detailed understanding of your loved one's unique needs, and any special support that they may require. Then we'll consult our network to find caregivers who are well-suited to provide dedicated, empathetic living assistance. With Visiting Angels Clearwater, you won't have to worry – we're here to help.
Get living assistance referrals with Visiting Angels Clearwater. Just contact our office today to set up an in-home consultation.
Serving North Pinellas County, Florida
Visiting Angels CLEARWATER, FLORIDA
922 Florida Ave
Palm Harbor, FL 34683
Phone: 727-787-3033
727-787-3033 Palm Harbor
Fax: 727-789-5085
NR30211281