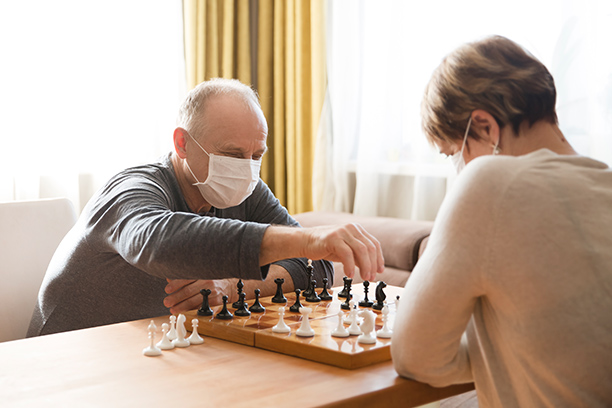 Visiting Angels Clearwater: What is Home Care Assistance?
---
If you have an aging or sick loved one, who needs more care and attention than you can deliver, you're facing some difficult choices. You want them to be able to stay at home, where they're happiest and most comfortable. At the same time, you can't be there 24/7 to ensure they're getting enough to eat, bathing and dressing each day, and taking their medications properly. What can you do? The answer's easy with a home care assistance referral from Visiting Angels® Clearwater.
When it comes to home care assistance, Visiting Angels Clearwater certainly understands you may be concerned about inviting someone you don't know into your loved one's private space to care for them. Or, perhaps you're not sure how your loved one will respond to assistance. Whatever the case, we know you have questions. And we have the answers.
We've worked with thousands of families in Clearwater – as well as in Clearwater Beach, Dunedin, Safety Harbor, Palm Harbor, and Oldsmar, FL – providing access to quality, compassionate home care assistance services. Over the years, Visiting Angels Clearwater has dealt with a wide range of situations, scheduling needs, service demands, and personalities. As a result, we know what it takes to develop a custom care plan that will suit your loved one's needs, all so they can get the right care at the right time to stay at home.
How Home Care Assistance Referrals from Visiting Angels Clearwater Work
Whether you're just starting to research options, or you're in the midst of a family crisis, we can help. We have the experience and capacity to respond swiftly to your needs, regardless of your situation. We can help you if your loved one is being discharged from the hospital or a medical or rehabilitation facility, if they need assisted living care, or if they're being transitioned or relocated into your home. Whatever you're facing, we can support you by:
Consulting with you to discuss scheduling, care options and associated costs.
Scheduling an in-home visit to talk about your loved one's needs.
Creating a personalized home care plan just right for them.
Coordinating a meeting with potential caregivers from our referral network.
Staying in regular communication with you to ensure both you and your loved one's needs are being met.
Ready to learn more? Call Visiting Angels Clearwater today. Our home care assistance referrals are available to families across Clearwater, including in the surrounding communities of Palm Harbor, Clearwater Beach, Oldsmar, Dunedin and Safety Harbor, FL.
Serving North Pinellas County, Florida
Visiting Angels CLEARWATER, FLORIDA
922 Florida Ave
Palm Harbor, FL 34683
Phone: 727-787-3033
727-787-3033 Palm Harbor