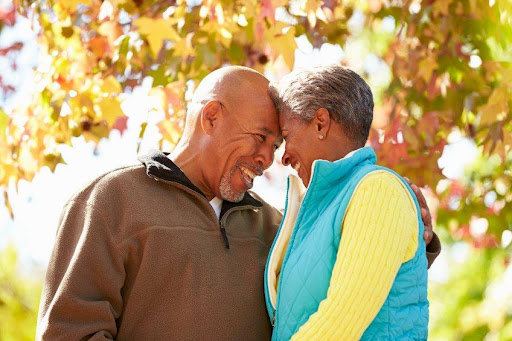 Fall Fun With Your Senior
Summer is fading fast, and it's time to start planning for fall fun with your senior loved one. Marking the change in seasons, and planning activities that are special to each time of the year, is important for your senior, and helps them be a part of the festive time of the year.
Fall brings with it crisp autumn air, beautiful colors and thoughts of warm apple cider donuts. While it might seem like fall signals a time for senior citizens to head indoors, there still are last breaths of warmth and beauty amidst the fall colors and festive atmosphere that they can enjoy, especially with the right companion or caretaker. Here are some ideas to do with your senior - both indoors and out.
Head Outside for Fall Foliage
Fall is filled with the beauty of changing colors. Don't let those leaves fall before getting out and enjoying the autumn hues with your senior. Even if it's just a walk to the mailbox, take in the colors in the neighborhood.
An easy way for seniors to enjoy the fall beauty is to take a scene drive with a loved one. It's not too strenuous, and the view is divine. If they are up for it, oftentimes along the route of scenic drives there are spots to get out of the car and get a better view, and of course snap a pic. If they can't get out of the car, roll down the windows, breathe in the crisp autumn air and get a clear view of the changing colors.
Make Some Tasty Treats
Food is always a great way to usher in fall fun. Pick some apples and turn them into a pie. Throughout the fall various flavors become ripe. Pick your favorite at peak ripeness and turn it into baked goodness. Or, melt some caramel and pour it on the fresh apples.
There are so many fun foods to enjoy at this time of the year that are associated with fall. Try an old favorite or learn to make something new alongside your senior. Maybe even attempt to make some of those delicious apple cider donuts together. On cold fall nights, have some chili or hot apple cider.
Decorate For the Season
Take your senior to the nearest pumpkin patch, and have them pick out their favorite pumpkin, big or small. Grab some gords too while you're there. Or if you're more frugal, or can't make it to a pumpkin patch but still want one, many local grocery stores sell pumpkins at reasonable prices. A gathering of pumpkins and gords can spruce up a home easily for fall.
If you're looking for something more hands-on, and free, grab some colorful leaves outside for your senior. Press them between pieces of wax paper, and decorate the front door with them.
Help your senior bring out their old fall decorations, too, and spruce up the home. Maybe you'll even find some retro Halloween decorations in their stash. Have the place ready for trick or treaters to stop by. Sit together by the decorated front door on Halloween, and check out all of the kids in their fun costumes.
Tell Some Ghost Stories
Scary or not, sit with your senior and swap ghost stories. Or, just listen to some stories of when they dressed as a ghost for Halloween. Let them tell you how they celebrated as a child. What kind of candy did they get? Or did they only get apples? What were the popular costumes? And were those costumes homemade or store bought. Find out what Halloweens were like in years past, and what their favorite parts of fall were.
Do Some Fall-Themed Home Activities
Fall fun with your senior can also be as easy as watching a Halloween-themed movie - scary or tame. "It's the Great Pumpkin, Charlie Brown," is always a favorite of varying generations. Find a fall-themed jigsaw puzzle and finish it together throughout the fall days. Print out some coloring sheets featuring autumn scenes, and color them along with your senior. It doesn't have to be complicated - just find something fall-themed and do it with your senior.
Here to Help
If you are looking for ideas or help with celebrating the seasons with your senior loved ones, Visiting Angels can help. Visiting Angels serves seniors in the Columbus area. If you think home care would be beneficial for you or your loved one, and are ready to learn more about our customized homecare options, contact us online or at (812) 929-0428.
We offer a complimentary in-home consultation to see what your needs are, and to show you how we can help. We will develop a personalized care plan showing you the specific services your caregiver will provide. Our goal is to ensure local seniors are well cared for and safe in their homes. Contact us today to find out how we can give you peace of mind.