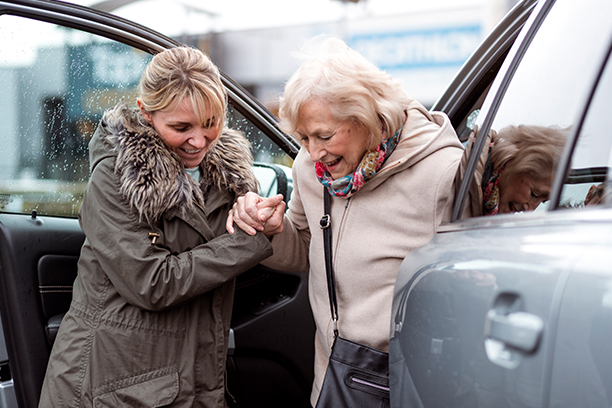 How We Make Aging in Place in Columbus, IN Possible
Many families assume their loved ones can only grow older safely when they are living in a care facility. However, aging in place is also an option when seniors have access to the help of compassionate care professionals. At Visiting Angels® Columbus, IN, we know most seniors desire to age at home, and our mission is to give elderly adults in our community the opportunity to enjoy this for as long as they possibly can.
We connect families with care professionals who can assist their loved ones with their day-to-day routines and unique care requirements. By making personalized home care an accessible option, we are helping improve the quality of life of seniors and giving them the opportunity to experience their golden years more fully.
The Importance of Aging in Place
In their quest to help their loved ones access professional senior care, many families overlook the benefits that aging in place can provide for seniors. Remaining in their home environment, which is often filled with warm memories, can help seniors feel more at ease even when they struggle with difficult challenges related to aging. In addition, those who stay at home in Columbus, IN can follow their normal routine and daily rhythm rather than molding their day-to-day lives according to the rules of a facility. This heightens their sense of independence and autonomy, which can instill them with a sense of purpose and optimism.
In-Home Care vs. Assisted Living
Senior care facilities can deliver high-quality care for seniors, but require them to move away from their familiar surroundings. As a result, opting for this care solution has many serious consequences. Elderly adults who move away from home commonly feel a loss of independence at a time in their lives when maintaining their sense of self is incredibly important. When they have to give up their normal routines and social activities, they often struggle to find a sense of hope for the future.
How We Help Families in Columbus, IN
We help families more confidently support their loved ones' desire to age in place by providing high-quality care that is offered right where seniors most want to be: their own homes. Our professional services include a wide range of care types, from personal care to Alzheimer's care, so that seniors with all kinds of age-related needs can experience the joys of living at home.
Learn more about aging in place today by reaching out to Visiting Angels Columbus, IN and requesting a free consultation in Columbus, IN, Edinburgh, Rushville, Shelbyville, Marion, or a neighboring town.
Serving Columbus Indiana and surrounding areas
Visiting Angels
COLUMBUS, IN
1007 Central Avenue
Columbus, IN 47201
Phone: 812-929-0428
21-012813-1