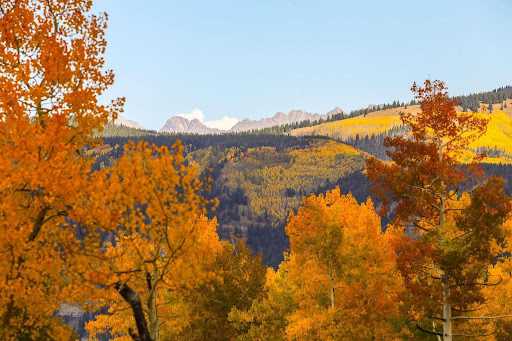 Fall Activities for Seniors in and Around Eagle, Colorado
For many seniors, fall is their favorite time of year. The cool weather is perfect for enjoying time outdoors, and the falling leaves make for beautiful scenery. It's also a great time to spend with loved ones doing fun activities and creating lasting memories.
Here are some great fall activities for seniors in and around Eagle, Colorado.
Baking Fun Fall Recipes
For some seniors, fall is the best time to bake their favorite comfort foods. Pumpkin pies, apple cobblers, and warm cinnamon rolls are perfect for chilly weather. Many recipes are designed specifically for the autumn season, and you can easily find countless ones online.
Baking can be a fun and bonding experience and a way to enjoy delicious food together.
If they're not the baking type, try purchasing premade fall foods from the store to celebrate. For example, buy a delicious stew, ginger snaps, or caramel apples.
Taking a Scenic Walk or Hike
Eagle, Colorado, is surrounded by mountains and hiking trails, and there are plenty of great places to take a walk or hike. Seniors can take a stroll around town or take a more challenging hike with family or friends. Not only is hiking great exercise, but it's also an opportunity to take in the picturesque Fall weather.
If the senior in your life is immobile or unable to hike, they can still enjoy fall by taking a drive with their loved ones to look at the leaves.
Visiting an Orchard or Pumpkin Patch
One of the most exciting things fall has to offer is the delicious fruit in season. Apples, pears, and pumpkins are perfect for this time of year, and there are many local orchards and pumpkin patches seniors can visit with their loved ones.
Not only will they enjoy the fresh air and Fall scenery, but they'll also get to pick fruit or pumpkins to use later.
Painting Outdoor Scenery
Autumn is the perfect time to get inspired and paint a masterpiece. Seniors can set up shop outside and paint the leaves falling from the trees or the mountains in the distance. They can also use painting as an opportunity to teach their loved ones a new hobby.
If being outdoors isn't possible, the indoors can be just as beautiful. Fall-themed scenes, such as cozy firesides or a table full of Thanksgiving food, make for great paintings.
Taking New Family Photos
During this time of year, the leaves make for a beautiful backdrop, and the cool weather is perfect for snuggling up. Seniors can take new family photos with their loved ones to document this special time of year. They can also use these photos as holiday cards or gifts.
Family photos are a great way to capture memories and show how much their family has grown. They also make for sentimental conversation starters, and they can enjoy the pictures for years to come.
Visiting the Betty Ford Alpine Gardens
As the highest botanical garden on earth, the Betty Ford Alpine Gardens are a must-see for any nature lover. The gardens are a thirty-minute drive from Eagle, Colorado, and feature thousands of different plants.
The Betty Ford Alpine Gardens only requests a $5 donation to visit, making it an excellent activity for seniors on a budget.
Creating an Autumn Wreath
For many, fall is their favorite time to decorate their home. Seniors can get in on the fun by creating an autumn wreath to hang on their door.
Making wreaths allows seniors to get imaginative and use natural items such as leaves, pinecones, and acorns. Plus, they are an entertaining way for seniors to celebrate and show off their creative side.
Fishing
During the fall, many fish migrate downstream, making them easier to catch. And since summer and winter temperatures can be extreme, fall is the perfect time to go fishing.
Seniors can take advantage of this by reaching out to their friends and family to join them. As an activity that requires minimal movement, fishing is perfect for seniors of all ages and abilities. In addition, it's an opportunity to relax and reminisce, allowing seniors to get outdoors and be resourceful.
Conclusion
There are many memorable and fun activities for seniors to enjoy during the fall. From baking to sightseeing, there are plenty of ways for loved ones to celebrate this beautiful time of year. So, get out there with your favorite senior and enjoy all that fall has to offer.
At Visiting Angels Eagle, CO, we understand how important it is for seniors to stay active and engaged. That's why our home care providers offer various services to help seniors in Eagle, CO, enjoy this special time of year. If a senior in your life needs home care services, call (970) 328-5526 or contact us online for more information.