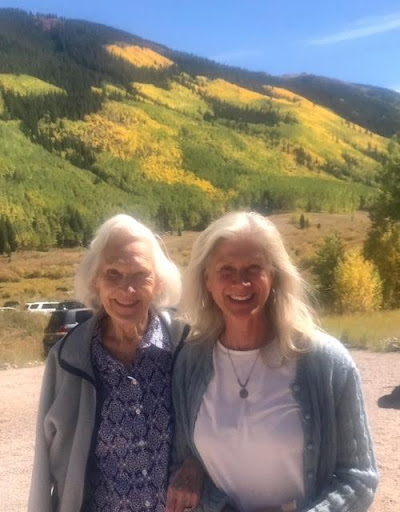 Five Reasons to Consider a Career as a Professional Caregiver
A career as a professional caregiver can be both rewarding and challenging. Many professional caregivers feel a sense of satisfaction from helping others and enjoy the personal interaction that comes with the job. Plus, caring for seniors is a noble profession with many rewards and benefits.
If you're considering becoming a professional caregiver for seniors, here are five reasons why you should give it some serious thought.
1. You Can Make a Big Difference in Someone's Life
As a professional caregiver, you will have the opportunity to make a real difference in your client's lives. Whether you're providing basic companionship or more comprehensive care, you will play an important role in improving the quality of life for seniors. From helping with hygiene to providing services to clients with Alzheimer's and dementia, your tasks will help someone live a better life.
Family members of seniors often appreciate the extra help and support that professional caregivers provide. In many cases, you will be providing much-needed respite care for families who are struggling to care for an aging loved one.
Many people choose to become professional caregivers because they have a genuine desire to help others. So if you want to impact someone's life, a career as a professional caregiver may suit you.
2. Professional Caregiving Is a Flexible Career Choice
One of the great things about being a professional caregiver is that it can be a very flexible career choice. Depending on the needs of your senior clients, you may be able to work part-time or full-time hours. This flexibility is valuable if you have other commitments outside of work.
Plus, many professional caregivers can choose their own schedules. So if you want to work mornings, evenings, or weekends, you should be able to find a job that meets your needs. For parents or those with other caregiving responsibilities, this can be a great way to earn an income while still having time for your family.
3. You Can Build Meaningful Relationships with Clients
As a professional caregiver, you will have the chance to build relationships with your clients based on trust and respect. These relationships can be enriching and offer seniors a much-needed sense of companionship.
In many cases, you will work closely with seniors and their families to develop individualized care plans. This close working relationship can give you a better understanding of your client's needs and how best to meet them.
Home care providers can learn a lot from the clients and families they work with. You may be able to gain new insights into the aging process and what it means to live a long and healthy life.
4. Your Fellow Caregivers Can Become Like Family
Working as a professional home care provider can be a very social job. You will often work closely with other caregivers to provide the best possible care for your clients. Over time, these relationships can become very close, and you may even develop friendships with your fellow caregivers.
People who are attracted to this line of work often have a deep desire to help others. You may find you and your coworkers have much in common. These connections can make going to work more enjoyable and provide you with a built-in support system.
5. Working With Seniors Is Rewarding
Last but not least, working with seniors can be extremely rewarding. Seniors often have a wealth of knowledge and life experience, and it can be enriching to spend time with them.
Listening to their stories and learning wisdom from them is just one of the many perks of being a professional caregiver for seniors. Knowing that you've helped make someone's life easier and perhaps even brighter is one of the most satisfying aspects of this job.
Plus, as seniors' needs change over time, you may find that your job evolves and becomes even more fulfilling. For example, you may start out by providing companionship to a senior client. But as their needs change, you may provide more comprehensive care, such as helping with grooming, cooking, or transportation.
Expanding your skillset can make your job more interesting and help you develop a more profound relationship with your clients.
Conclusion
With over 46 million seniors in the U.S., the demand for professional caregivers will only grow in the years to come. So if you're considering this line of work, there are many things to consider. But ultimately, being a professional caregiver can be a rewarding experience built on meaningful relationships with clients, flexibility, and the opportunity to make a difference in the lives of others.
If you're interested in working in home care services, reach out to our team at Visiting Angels Eagle, CO, today! Our caregivers help seniors throughout Aspen, Basalt, Carbondale, Glenwood Springs, Vail, Beaver Creek, Bachelor Gulch, Edwards, Avon, Frisco, Keystone, Breckenridge and Summit continue to live independent and active lives. We'd love for you to join our team! Please contact us online or click here to apply.