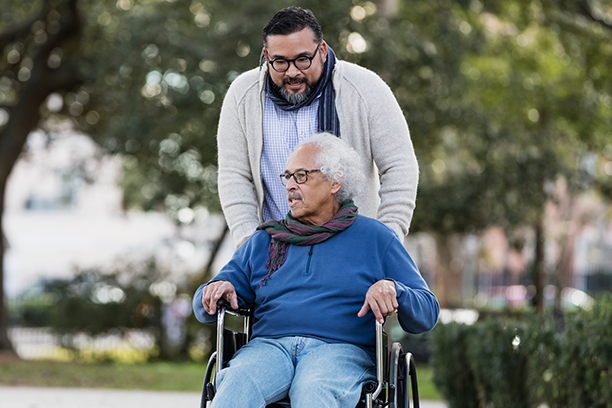 Companion Care Services in Coral Springs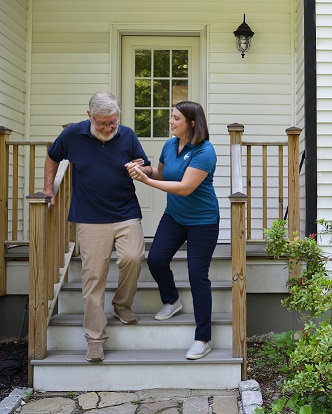 Why Companionship Matters
At Visiting Angels® Coral Springs, our companion care services offer conversation and emotional support to the seniors we serve. But why is that so important? We know it's never enough to attend to the physical challenges of aging. While we assist with all kinds of tasks, our caregivers understand that lively conversation, compassion, and laughter can all be crucial to day-to-day living.
Let's review the effects of regular companionship.
How Companionship Affects Health and Well-being
For seniors who live alone, companion care services can be a great way to ensure regular social contact happens, in addition to support with other day-to-day activities. Isolation is a growing concern for seniors, and frequent companionship can help to improve overall health and well-being:
It's good for physical health. Social activity yields surprising benefits for overall physical health. It keeps us moving around regularly, whether we're visiting friends, going to social events, or simply inviting family over. For seniors, having this kind of physical activity can help to maintain mobility and muscle strength. Regular companionship is also linked to improved immune systems and less risk of heart disease or high blood pressure.
It's an emotional boost. When we interact with other people, it can be a tremendous mood boost. Humans are social animals, and it's no surprise that connecting with friends, family, or even strangers can improve the way we feel. Companionship can reduce stress, loneliness, anxiety, and depression. The hormones produced from even small social interactions can give us comfort and reduce the awareness of pain.
It wards off cognitive decline. Companionship has also proven to reduce the possibility of dementia and cognitive decline. That's because our minds are constantly active when we're interacting with other people. Conversation and social contact involves memory, auditory processing, focus, and plenty of other brain functions. For seniors in Coral Springs, companionship can keep the mind alert for a long time.
Get Started With Companion Care Services in Coral Springs
If you're looking for companion care services for a loved one, our agency is here for you. We assist seniors living in:
Our agency will choose a caregiver who's ideally suited to look after your family member. The same care professional will always offer dedicated support with every visit, ensuring familiarity, continuity of care, and wonderful companionship.
Our companion care services can be endlessly customized for your loved one. To learn more, call Visiting Angels Coral Springs today.
Serving Coral Springs, Tamarac, Sunrise and the Surrounding Areas
Visiting Angels
CORAL SPRINGS, FL
1750 N University Dr #216
Coral Springs, FL 33071
Phone: 954-688-9342
Fax: 754-229-6630
Lic # 299994835