Dementia Care Services on North Padre Island: Tips For Taking On Each Day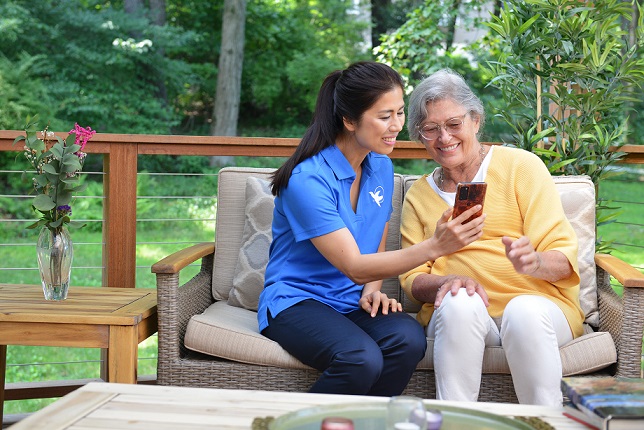 At Visiting Angels® Corpus Christi & the Coastal Bend, we know that dementia isn't just tough on those who have it. It also takes a significant toll on family caregivers, too. It's one of the many reasons we offer dementia care services on North Padre Island. We know it's simply too much to take on by yourself.
If you're struggling to look after a family member with dementia, here are a few tips to keep in mind.
Tips For Supporting A Loved One With Dementia
Dementia affects so many aspects of daily living, and it can be hard to know what to address first. While the right approach will depend on you, your loved one, and their condition, here are a few broad categories to cover:
Agency.
Losing control can be a big, difficult challenge for someone with dementia, and it's important to give them as much agency as possible. Ask for their input when planning ahead. Get them to assist with tasks around the house wherever possible. Provide them with one or two options when you can, so they can always have some say.


Structure.
A clear, defined structure and routine can be a lifesaver for both family caregivers and those with dementia. It means knowing exactly how every day will proceed. It can be helpful to link activities together, too—bathing, then going to bed, or eating breakfast, then taking medication.


Communication.
When your loved one is dealing with dementia, you may not want to overload them with too much. While that's a good instinct, it's important to make sure they're engaged, too. Have regular conversations with them. If you're helping them with a task like bathing, let them know exactly what you're about to do before doing it.


Support.
Any long-term support for your loved one should include support for you as well. That means enlisting other family members on North Padre Island for help with tasks where you can. It's also helpful to set up dementia care earlier rather than later, to get your loved one acclimated.
Learn More About Dementia Care Services on North Padre Island
With our home care services, we offer regular, compassionate support to families from:
North Padre Island
Ingleside
Aransas Pass
Corpus Christi
Flour Bluff
Rockport
Port Aransas
Calallen
Portland
And throughout the surrounding area
It shouldn't be a struggle to get the help you need. For dementia care services on North Padre Island, simply contact Visiting Angels Corpus Christi & the Coastal Bend.