In Home Care Services in Rockport Helps With Isolation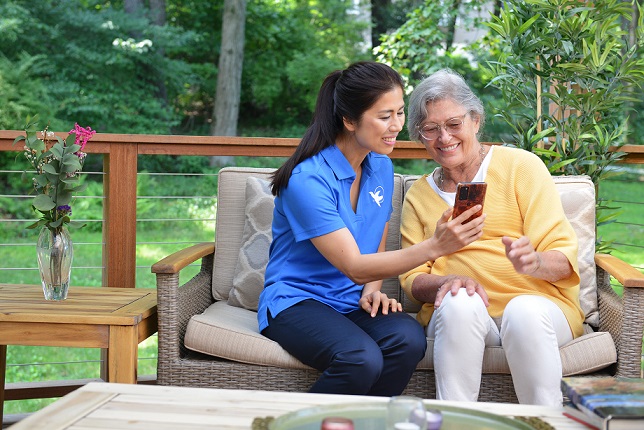 If you have an older parent or family member in Rockport, how can you make sure they aren't isolated? With in home care services, Visiting Angels® Corpus Christi & the Coastal Bend can help. We provide regular care and support to seniors across the region, but that's not all. We help reduce isolation for seniors on their own.
Let's review why seniors might be at greater risk for social isolation and its related concerns—and how our care can help.
Why Are Seniors At Greater Risk of Isolation?
In the past few years, many people have experienced isolation or limited social interactions. But seniors have always been at great risk of isolation. Here are a few reasons why:
Big changes. Many seniors deal with big life changes—losing the ability to drive, having family members move away, and so on. These big changes can make it harder to maintain a sense of normalcy and routine and can make it more challenging to stay active and social. Home care services in the Rockport area can help build up familiar routines again and maintain a sense of equilibrium. Caregivers can help to arrange transportation, too!
Living alone. It's not uncommon for seniors to live by themselves, but this can come with the potential for significant isolation. Even casual social interactions with friends or family can make a difference. When seniors live alone, those encounters tend to be far less frequent. Visits from a caregiver can help to recreate that frequent and casual social contact.
Health. Poor health can have devastating consequences for seniors, and it can often cause them to withdraw from those around them. If they're struggling to keep the house in order, or dealing with moments of confusion, they may be ashamed to have others around. With professional home care in place, they can get much-needed assistance. This kind of support may give them the confidence and comfort to socialize again.
Rockport's Choice For In Home Care Services
With our agency, in home care services are compassionate, flexible, and easy to change. Our caregivers don't just provide physical support to seniors—we also help our clients thrive at home in:
Rockport
Port Aransas
Aransas Pass
North Padre Island
Portland
Ingleside
Corpus Christi
Flour Bluff
Calallen
And throughout the surrounding areas
Want to get started with in home care services in Rockport? Get in touch with Corpus Christi & the Coastal Bend, and we'll set up a consultation at your convenience.