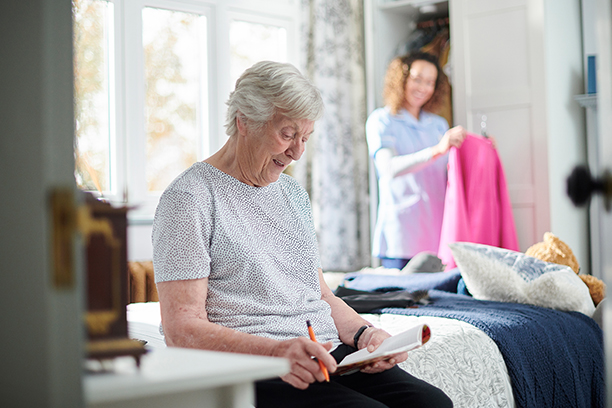 Dementia Care on North Padre Island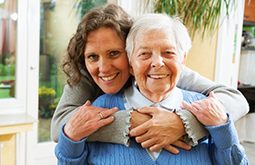 When Your Loved One Asks To Go Home
Is your loved one asking to go home? When you're providing dementia care for a family member, it's not unusual for them to turn to you and say, "I want to go home." They don't mean to hurt you or upset you, although it can feel upsetting in the moment. At our caregiver agency, we help seniors and their families in North Padre Island overcome these incidents.
Here are a few tips from Visiting Angels® Corpus Christi & the Coastal Bend.
Our Tips For When Your Family Member Wants To Go Home
When it comes to dementia care, it's important to remember that your loved one is trying to communicate distress, boredom, or some kind of agitation to you when they ask to go home. For families in North Padre Island, here's what we recommend:
Validate their feelings. When a family member has dementia, the last thing you want to do is correct them, argue with them, or try to explain what's actually happening. For those with mental confusion, this can cause further agitation, confusion, or anger. Try to validate their feelings as much as possible. You want to show that you understand how upsetting this moment is for them, and that you're here for them.
Redirect their attention. Finding the right way to redirect your loved one's attention may take a few tries. You don't want to shift to something that might upset them. Instead, you want a small, subtle way to keep them engaged in a pleasant or comforting activity. Maybe you can let them know you'll be taking them home soon, then offer to make them a snack they enjoy. Or, ask them about home and then try to guide the conversation in another direction carefully.
Find other diversions. Once you've momentarily redirected your loved one's attention, you'll want to move to a more significant activity that will occupy their time and attention. If your loved one enjoys being useful, ask them to help you with a small, simple task that doesn't require much thought. Maybe keep some photos nearby, so you can pull them out and ask about them. Over time, you'll learn which activities work and which don't.
Your Trusted Dementia Care on North Padre Island
It's never been easier to schedule trusted dementia care. Our agency offers support to families in Corpus Christi including:
North Padre Island
Flour Bluff
CalAllen
And throughout the Coastal Bend area including:
Rockport
Aransas Pass
Port Aransas
Portland
Ingleside
And throughout the surrounding areas
Get dementia care from compassionate caregivers in North Padre Island. Contact Visiting Angels Corpus Christi & the Coastal Bend to get started today.
Serving Corpus Christi and the Coastal Bend Area, TX
Visiting Angels
CORPUS CHRISTI, TEXAS
5262 S Staples St # 220
Corpus Christi, TX 78411
Phone: 361-854-2800
Fax: 361-906-3345