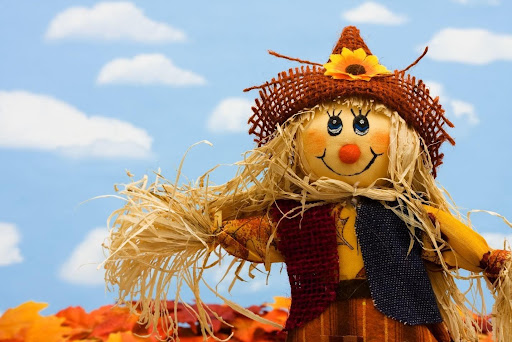 3 Halloween Crafts for the Whole Family
Halloween may be the spookiest time of year, but it's also an excellent time to enjoy the company of friends and family. Some people celebrate Halloween with horror films, ghost stories, and excessive candy, but those activities may not suit every family. However, a fun, family-friendly way to celebrate the spooky season is with crafts!
Crafting is not only tons of fun, but it's also beneficial for your health. Research shows that crafting can boost one's mood, improve self-confidence, and reduce stress. There's also evidence crafting improves mental agility and decreases cognitive decline. With health benefits and loads of fun, crafting is an excellent option for celebrating Halloween with the whole family.
Paint a Pumpkin
Having a few pumpkins around the house for Halloween is a must! Pumpkins make great décor in and outside the house, and you can purchase them at a local grocery store, farmers market, or pumpkin patch. If you plan on painting your pumpkins, you'll need a pumpkin for each participant, assorted acrylic paints, paintbrushes, sponges, and newspapers.
Start cleaning the outside of each pumpkin with a wet paper towel or dishrag. Next, lay out the newspaper to keep your workstation clean. Pour your paints into small cups or bowls, one paint color per container, and use the paint brushes and sponges to start decorating your pumpkin. Once you're finished, let the pumpkin sit for at least one hour so the paint can dry. Once it's dry, place it somewhere in the house or on your porch for a unique piece of décor.
Toilet Roll People
If you want a craft that is a bit spookier, try creating a monster out of toilet paper rolls! You'll need empty toilet paper or paper towel rolls, craft paper, markers, googly eyes, glue, and scissors for this craft. Start by wrapping and gluing your empty rolls with craft paper. This piece will act as the monster's body. Let the glue dry. Then you can glue on the googly eyes and use the markets to draw facial expressions and clothing. For the arms and legs, unravel one of the empty rolls, glue one side of the base, and let the rest of the roll hang off. Once you're done, set the monsters around the house for a bit of Halloween inspiration.
Mummy in a Jar
If you have any old glass jars or empty candle jars, you can use them to create mummy tombs! This craft requires a hot glue gun, jars, gauze bandages, and googly eyes. You'll begin by stretching the gauze to give it a worn look. Then, flue the first piece of gauze to the bottom of the jar on the outside. Tight wrap the gauze from the bottom up until the whole jar is covered. At the top of the jar, use a hot glue gun to glue the gauze to the jar carefully. Finally, add the eyes with the glue gun, let it dry, and enjoy your mummy masterpiece!
Working with Visiting Angels
If you or an aging loved one needs help around the house this Halloween, the team at Visiting Angels Crystal Lake can help. Our trained caregivers can assist with light housekeeping, meal preparations, transportation, medication reminders, personal grooming, and more. Our Crystal Lake office serves those in Crystal Lake, McHenry, Woodstock, Cary, Barrington, Algonquin, Palatine, Lake Zurich, and the surrounding communities. If you'd like to learn more about our services, you can complete this online form or give us a call at 815.479.0312.