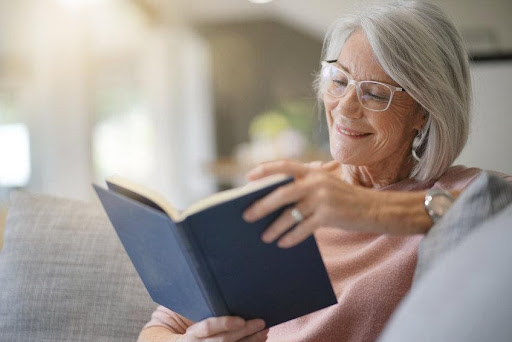 How to Build Healthy Habits and Stick to Them
Building healthy habits is excellent for our overall health but sticking to healthy habits comes with challenges. Maybe you have tried working out regularly, eating a healthy balanced diet, using less technology, quit smoking, or changed your sleep schedule. But let's face it, healthy habits are not always easy to build. Changing your way of life can be challenging, but with the right approach, change is possible.
Review Current Habits
If you're interested in starting healthy habits this fall, start by reviewing your current daily habits. Make sure to include all your habits, from drinking coffee every morning to reading a book every night. Assessing where you are will give you an idea of what healthy habits you already have and want habits that may be worth eliminating. Write your habits down, and keep them somewhere for easy reference.
Start Simple
One reason people have a hard time maintaining habits is that they start too big. Look at your list of current practices and identify a place of improvement. Maybe you'd like to be more physically fit, or perhaps you want to improve your relationships. Once you've identified an area of improvement, pick one task you can do each day or week to help you achieve your goal.
Be realistic. If you want to improve your physical health, don't set a goal to exercise for two hours each night. Instead, start with dedicating one day a week to 30 minutes of moderate exercise. If you want to spend more time with your family, schedule a 15-minute phone call to a family member every other week instead of inviting someone over for lunch every day. Start small, and build the habit into a routine.
Build Habits into a Routine
Another reason people have difficulty with healthy habits is they think they don't have time. When you wrote your list of habits, you may have been surprised by how many habitual tasks you complete each day. If you don't feel like you have time for a new habit, look at your list for a habit to eliminate or replace.
Another way to find time for a new habit is to build it into an existing routine. If you set a goal to call a loved one each week, find the time when you already have an existing obligation and schedule the call afterward. For example, if you go to church every Sunday at 9 am, call your loved one at 10:30 am, as soon as you return home. Building a new habit off an existing habit makes it easier to stick to and remember.
Track Your Habits
Tracking habits allows you to see your progress. You can use a calendar and mark each day you complete your new healthy habit. At the end of each week or month, review your progress. Celebrate how many days you completed the healthy habit, and look for patterns to improve for the next week or month. You can also write a few sentences after each week to identify how you're feeling to keep yourself motivated. During rough times, you can review what you've written and remind yourself of all the accomplishments you've had so far.
Stay Flexible
Starting a new habit is hard work, and it's okay if you don't perfect it right away. Too often, people make habits an "all or nothing" event and give up on establishing their habit after the first miss. While you want to stay consistent, it's natural to skip once in a while. One day off, your habit isn't going to erase all of the work you've completed.
How Visiting Angels Can Help
If you need help starting or maintaining healthy habits this autumn, Visiting Angels Crystal Lake, Illinois, is happy to help. Our team of trained caregivers can join you on a walk around your neighborhood, help you prepare healthy meals, or assist you with a nighttime routine to ensure quality sleep. Our Crystal Lake office serves Crystal Lake, McHenry, Woodstock, Cary, Barrington, Algonquin, Palatine, Lake Zurich, and surrounding communities. If you'd like to learn more about our services, you can complete this form online or call us at 815.479.0312.