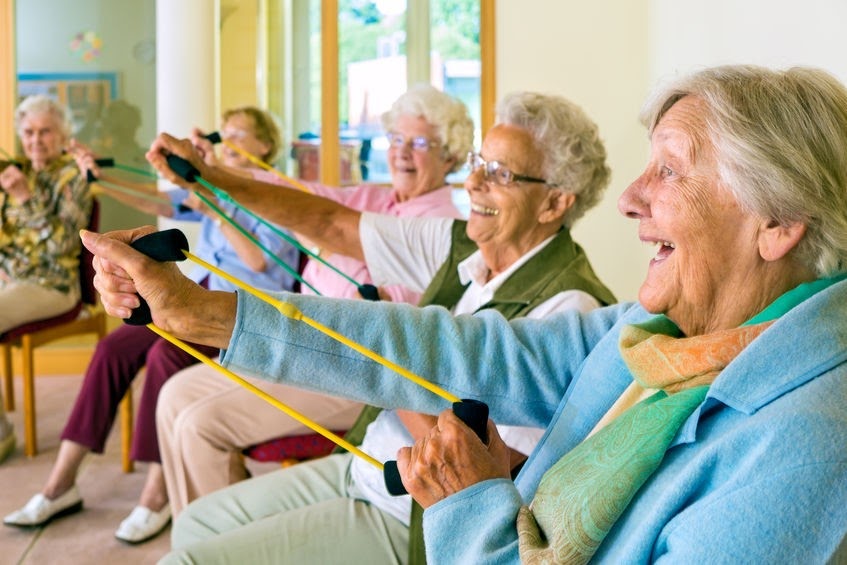 Benefits of Occupational Therapy
Many seniors need to adjust to their lives as they get older to live safely and comfortably at home. The changes with age can be frustrating, but luckily, there are plenty of trained professionals such as caregivers and occupational therapists to help navigate new stages of life.
People generally have a good understanding of the role caregivers and physical therapists play in helping seniors, but many people don't know all the benefits of an occupational therapist. May is Occupational Therapy Month, making it a great time to learn about occupational therapy and how occupational therapists can work alongside caregivers to provide quality senior care.
What is Occupational Therapy?
Occupational therapy helps those who experience challenges with everyday activities, also referred to as occupations. Anyone can receive occupational therapy at any age, but many seniors seek it to help them find easier ways to complete tasks that have become harder due to age. Seniors may also work with an occupational therapist alongside a physical therapist to rebuild strength and skills after an injury or sickness.
Occupational Therapy Benefits for Seniors
Many older adults experiencing physical or cognitive changes can benefit from occupational therapy. Working with an occupational therapist can keep seniors safe at home and build their confidence to stay safe outside.
Staying Independent in the Home
As the body changes with age, everyday challenges can arise. Seniors may struggle with personal grooming, or they may find difficulty in moving around the house. These changes may make living independently feel unmanageable, but working with an occupational therapist can provide seniors with the tools they need to navigate life as they change. These new tools, along with the help of an at-home caregiver, make it possible for seniors to continue living independently at home.
Fall Prevention
Falling, whether at home or in public, is one of the top concerns for most seniors. One out of 4 seniors aged 65 and older will experience a fall, according to the Centers for Disease Control and Prevention. While the fall itself can be devastating, it can also lead to severe injuries such as broken bones or a concussion. To help reduce the chances of falling, occupational therapists can help clients identify trouble areas in the home, such as poor lighting or slippery rugs. Therapists can also work with seniors with fall prevention plans and how to handle specific scenarios in case of a fall.
Home Modifications
Part of an occupational therapist's role is to make sure clients are living in a space that is safe and easy to navigate. They're able to go around the home and identify furniture or tools that would make life at home easier. For example, they can suggest shower chairs or tubs to make bathing easier or give recommendations on accessible beds. They can also point out where handrails would be beneficial or ways to make the home more accessible for a wheelchair. Not only will they give home modifications suggestions, but they'll also work with clients to make sure they're comfortable using any new tools in the home.
Improved Mental and Emotional Well Being
Occupational therapists can help with more than just physical abilities. They also work with clients to improve mental and emotional strength. Clients and therapists may work on memory-enhancing activities or engage in learning a new activity to sharpen the mind. Therapists can also help those with dementia patients and identify ways to manage their symptoms.
Working with a therapist often gives seniors newfound confidence, which is excellent for building mental and emotional well-being. Through therapy, seniors are learning tools for dealing with psychological and physical changes, making the transition into a new stage of life less scary.
Occupational Therapy and Caregiving
An occupational therapist doesn't replace the need for an at-home caregiver but can be a great supplement for seniors with additional physical or cognitive conditions. At Visiting Angels Cullman, Alabama, we are happy to work alongside your occupational therapist to provide the best care for you. Our compassionate caregivers can assist seniors with light housekeeping, transportation, meal preparation, personal grooming, and more. Our Cullman office serves those in Cullman, Etowah, Northeastern Walker, Western Marshall, and Blount counties. If you'd like to learn more about our services, you can schedule a free consultation online or give us a call at 256. 734.6600.