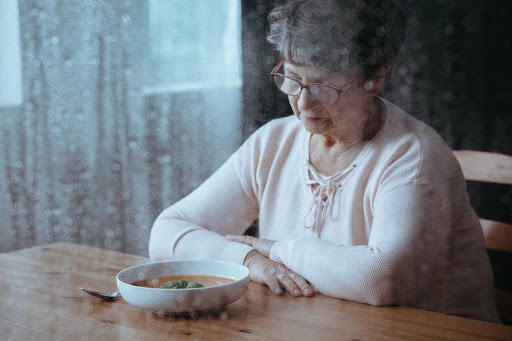 Eating Disorders in Seniors
According to the National Association of Anorexia Nervosa and Associated Disorders, nearly 13 percent of adults 50 and older suffer from an eating disorder. Many have struggled with their eating disorder throughout their lives, but their condition is often misdiagnosed or overlooked as they grow older. Learning about typical eating disorders that affect seniors can help the aging loved ones in your life who may be living with an eating disorder.
Common Eating Disorders Observed in Seniors
The challenging part about identifying eating disorders in seniors is many signs and symptoms get mistaken for other health conditions. Understanding the signs and symptoms of common eating disorders can help individuals better identify when an aging loved one might be struggling.
Anorexia Nervosa
Anorexia nervosa is an eating disorder when the individual restricts their food intake. A distorted perception of size and anxiety around gaining weight usually accompany the food restrictions. Older adults with anorexia nervosa are typically underweight. They suffer from other symptoms such as fatigue, insomnia, dizziness, hair loss, abdominal pain, low blood pressure, and the swelling of the arms or legs.
Bulimia Nervosa
Bulimia nervosa is an eating disorder where individuals binge eat, meaning they eat large amounts of food in a short amount of time, then purge their food, usually by inducing vomiting or using laxatives. Additional signs and symptoms include losing control while eating, fasting, restricting calories, or being interested in dietary supplements that promise to help them lose weight. Those with bulimia nervosa also tend to struggle with their self-image and have anxiety about gaining weight.
Binge Eating Disorder
Binge eating disorder is when individuals consume large portions of food and do not feel like they have control over their eating. People with a binge eating disorder eat even when they're full or not hungry and frequently feel depressed, ashamed, and helpless.
Helping a Loved One with an Eating Disorder
If you believe your loved one may have an eating disorder, consider the following to help them stay safe and healthy.
Talk to your loved ones about their eating habits. If you notice your loved one has concerning eating habits, talk to them about what they're eating and how they're taking care of themselves. Express your concern for their well-being and ask if they'd be open to sharing their experience with a medical professional.
Talk to their doctor about their eating habits. If you are concerned about a loved one's eating habits, talk to their doctor about signs that their eating habits may be part of a more significant health concern.
Offer to help with meal planning and preparations. Sometimes older adults suffer from an eating disorder because they don't have the tools to cook and feed themselves properly. Ask your loved one if they'd like assistance grocery shopping, planning meals, or cooking.
Find the proper treatment for them. Treatment options are available for seniors living with an eating disorder no matter their age. Talk to your loved one and their doctor about inpatient and outpatient options to find what will work best.
How Visiting Angels Can Help
If you believe a senior in your life is living with an eating disorder and needs assistance caring for themselves at home, the team at Visiting Angels is here to help. Our caregivers can help with grocery shopping and meal preparations, plus housekeeping, medication reminders, transportation, personal grooming, and more. Our Cullman office serves Cullman, Etowah, Walker, Marshall, and Blount Counties. If you'd like to learn more about our services, you can complete this form online or call us at 256.734.6600.