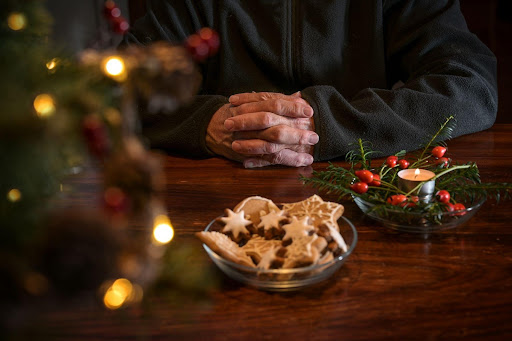 Healthy Holiday Sweet Treats
The holidays are an excellent time to unwind, relax, and indulge in some of our favorite foods. But so many of us fall victim to consuming too many sweets that can lead to upset stomachs, indigestion, bloating, and an overall feeling of unwellness. Instead of filling your body with sugar this season, stock your dessert table with a few healthy holiday sweet treats.
Holiday Sweet Treats
Consider these healthy holiday sweet treats if you need options to satisfy your sweet tooth craving.
Chickpea Cookie Dough
Eating raw cookie dough is not only unhealthy; it's unsafe. Cookie dough contains flour and eggs. Both these ingredients in their natural form have germs that can make you sick. However, you can make a chickpea-based cookie dough that doesn't have flour or eggs that is safe to eat raw, or you can bake them into delicious cookies
Start by combining 1 ½ cups of drained chickpeas, 1/8 teaspoon of baking soda, two teaspoons of vanilla extract, ¼ cup of almond butter, ¼ cup of almond milk, two tablespoons of oats, 1/3 cup of brown sugar, and a dash of salt to a food processor. Run the processor until the mixture is smooth. Next, place the mixture into a large bowl, fold in chocolate chips, and enjoy!
Gingerbread Bites
Gingerbread bites make the perfect festive treat seasoned with molasses, ginger, nutmeg, and cinnamon. Start by chopping up 1 cup of pitted dates. Place the dates into a food processor and blend into a paste. Add 1 cup of toasted almonds, one tablespoon of molasses, one teaspoon of cinnamon, one teaspoon of ground ginger, ¼ teaspoons of ground nutmeg, and cloves, and a dash of salt to the food processor. Pulse the combination until you notice the pecans in small bits. Remove the mixture from the food processor and roll it into small balls. Place the balls in a sealed container and place them in the refrigerator overnight, so they're ready to enjoy the following day.
Peanut Butter Apple Bites
If cooking isn't quite your thing, but you want to make something sweet for the holidays, try peanut butter apple bites. Slice a large apple into thin slices. On one side of the apple slice, spread a generous amount of peanut butter or another nut-butter you enjoy. Then top the apple and butter with chocolate chips, toasted pecan, and oats. Drizzle with a light amount of honey, and dig in.
Tips for Healthier Holiday Eating
If you are looking for ways to spin a healthier spin on all your holiday recipes, consider the following while preparing your menu this year.
Cut down on sugar- Whatever you are baking or cooking during the holidays, think of the recipe as a guide for making your dish. If you're making something with a lot of sugar and you're looking for a way to make it healthier, cut back on the amount of sugar you use. If a recipe calls for two cups of sugar, try 1 ½ cups and see how it tastes. These minor cuts in sugar won't significantly alter the taste and reduce your sugar intake.
Use dairy alternatives- Many animal dairy products have a lot of fat, and cooking with full-fat products means your meals will contain fat. Eating dairy products and fat isn't necessarily unhealthy, but it can cause spikes in your cholesterol levels if you overeat. Instead, try alternative dairy products such as soy or nut-based milk, cheese, eggs, and butter.
Eat foods in moderation- The holidays are a time to enjoy meals, and sometimes healthier versions of our favorite dishes don't do it justice. As long as you don't have a strict diet from your doctor, it's okay to eat less healthy foods, but try to eat them in moderation. If you make an entire pie, maybe keep half the pie for yourself and give the rest to a friend or relative. Or if you're at a holiday party and want to take home leftovers, only take enough for one or two servings, so you're not tempted to overeat.
How Visiting Angels Can Help
If you or an aging loved one needs help in the kitchen this holiday season, our team at Visiting Angels Cullman, Alabama, can help. Our caregivers can help with grocery shopping and meal preparations, plus housekeeping, medication reminders, transportation, personal grooming, and more. Our Cullman office serves Cullman, Etowah, Walker, Marshall, and Blount Counties. If you'd like to learn more about our services, you can complete this form online or call us at 256.734.6600.