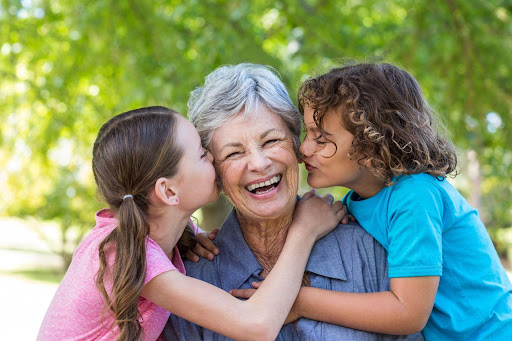 Keeping a Healthy Body and Mind
We all know how important it is to take care of ourselves but keeping a healthy body and mind does take time and work. September is Healthy Aging Month, and it's an excellent time to check in with ourselves and discover new ways to keep a healthy body and mind.
The Importance of a Healthy Body and Mind
Taking care of our bodies is one of the most vital things we can do to keep ourselves healthy and reduce our risk of various health concerns. It's easy to confuse a healthy body with looking a certain way, but taking care of your body isn't about hitting a certain weight or size. Having a healthy body means providing it with the proper nutrition, sleep, movement, and care it needs to perform at its best.
Just as important as your physical health is your mental health. A healthy mind can result in less stress and anxiety, and it also reduces your chances of developing depression and feelings of loneliness and isolation.
Tips for a Healthy Body
There are many ways you can improve and maintain the health of your body.
Exercise- Physical activity is the best way to keep your body healthy and strong. Regular physical exercises, such as daily walks or bike rides, also help you maintain a healthy body weight and reduce your chances of developing health conditions like heart disease and diabetes.
Eat healthy food- In addition to exercise, nourishing your body is an excellent way to maintain a healthy weight. Eating healthy foods, such as fresh produce and lean meats, also provides your body with the nutrients it needs to function correctly.
Regularly visiting your doctor- Many health concerns have a greater chance of responding to treatment if found early. As you age, it's essential to see your doctor regularly and reach out to them if you have concerns. And always be open and honest with your doctor. The more they know about your health, the easier time they'll have caring for you and identify health risks.
Quit poor lifestyle habits- Habits such as smoking and excessive drinking significantly increase your chances of developing severe health conditions like lung cancer, high blood pressure, and heart disease. Smoking and drinking are both addictive habits. If you're having trouble quitting, talk to your doctor about treatment options.
Stay hydrated- Keep your body hydrated by drinking plenty of water each day. Try to drink at least eight glasses of water or more on days when you're more physically active.
Take care of your skin- As you age, your skin loses elasticity, making it more prone to cuts and infections. Take care of your skin by committing to a skincare routine that cleans and moisturizes your skin.
Tips for a Healthy Mind
Keeping your mind healthy is just as important as your physical self. Consider these tips for improving your mental and emotional well-being.
Read- Reading is a great way to keep your mind active, but it's also a fun way to entertain yourself. You can lose yourself in a classic novel, best-selling fantasy series, magazine, or your local newspaper.
Socialize- As social creatures, socialization is an integral part of maintaining your mental and emotional well-being. Try to set aside 30 minutes to an hour each week to catch up with loved ones. If you don't have family or friends nearby, consider joining a club or church to interact with people.
Express yourself- Every person, no matter age, should have a healthy way of expressing their emotions. Many people share their feelings through art or music. Some people regulate their mood with physical activity or a hobby. Others talk to a therapist or psychologist. Find something that works for you and stick to it.
Learn- You're never too old to learn something new. Learning engages your mind, keeps your brain strong, and it's fun. You can learn by reading nonfiction books, watching a documentary, or downloading an educational app on your smartphone. You can also sign up for online or in-person classes at your local community college.
Manage your stress- In small amounts, stress is good for keeping you alert and motivating you. But chronic stress can lead to health concerns such as high blood pressure and body aches. If you're feeling a lot of stress, find healthy ways to manage it, such as exercise, meditation, or therapy. If your stress affects your daily life, be sure to talk to your doctor about stress management options.
How Visiting Angels Can Help
If you're ready to improve your body and mind, the team at Visiting Angels can help. The goal of our at-home caregivers is to help clients live comfortably and safely at home. They assist with light housekeeping, meal preparations, medication reminders, transportation, personal grooming, and more. Our Cullman office serves those in Cullman, Etowah, Walker, Marshall, and Blount Counties. If you'd like to learn more about our services, you can complete this form online or call us at 256.734.660.