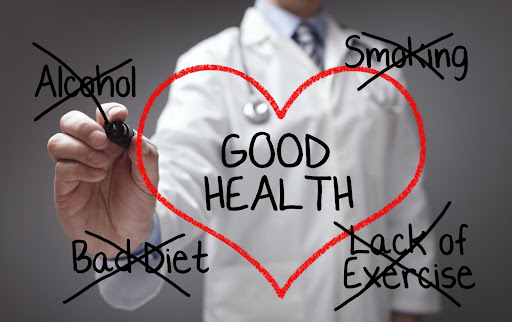 Reducing the Risk of Cancer
February is National Cancer Prevention Month. According to the American Association for Cancer Research, experts can attribute 40 percent of cancer cases and more than half of all cancer-related deaths to preventable causes. Part of the goal behind National Cancer Prevention Month is to help individuals understand what cancer prevention measures they can take to reduce their risk of cancer and live happier, longer, and more fulfilled lives.
What is cancer?
Cancer is a disease where dangerous cells grow uncontrollably in the body. Cancer can start nearly anywhere in the body and, if not treated, can spread and infect vital organs. Some cancers may cause tumors, which are lumps of tissue. They may be visual under the skin, depending on the size and location. Not all cancers cause tumors, and not all tumors are cancerous.
Anyone can develop cancer. However, age does tend to be a risk factor for many cancers. According to NCI's Surveillance, Epidemiology, and End Results (SEER) Program, the median age for a cancer diagnosis is 66, with most people receiving a diagnosis between the ages of 65 and 74.
Common cancers in seniors?
While nearly any type of cancer can start at any age, breast, prostate, colon, lung, and skin are among some of the most common cancers doctors diagnose in seniors.
Breast cancer is the most common cancer in women in the United States, with more than 264,000 new cases in women and 2,400 new cases in men every year. Most women get a diagnosis around the age of 62.
Prostate cancer is the most common cancer in men, with more than 288,300 new cases annually. The average age of men with prostate cancer is 66.
Colon cancer is the third most common cancer in the United States. There are 106,970 new cases annually, but diagnosis rates have dropped since the 1980s. The median age for colon cancer in men is 68 and 72 for women.
Lung cancer is the second most common cancer among all genders and is also one of the most preventable. There are 238,340 new cases every year, with the average age of diagnosis being 70.
Skin cancer is the most common cancer in the United States and worldwide. In the United States, more than 9,500 people receive a skin cancer diagnosis daily. The most common form of skin cancer is melanoma, which doctors most commonly diagnosed at age 65.
How to lower the risk of cancer
Not all cancers are preventable, but there are steps you can take to lower your risk of certain cancers and improve your chances of doctors finding cancer before it spreads.
Get to know your risks
Risk factors are associated with nearly every cancer, and one of the best ways to prevent and detect cancer early is to understand what cancers you're most at risk of getting. Some risk factors are lifestyle-related, such as smoking or inactivity. Other risk factors include age, ethnicity, gender, family history, and past or present health concerns.
Don't smoke tobacco
Smoking doesn't only harm the person smoking, but it can put the health of those around you at risk. Smoking is one of the leading causes of cancer and is the primary contributor to many lung cancer cases. In addition to cancer, smoking can also increase your risk of heart disease, stroke, lung disease, chronic obstructive pulmonary disease, and diabetes.
Protect yourself from the sun
Skin cancer is the most common cancer worldwide, and one of the major contributors to skin cancer is harmful UV rays from the sun. You can't necessarily avoid the sun, but you can protect your skin from it. Apply sunscreen or a moisturizer with SPF daily to any exposed areas, such as the face and hands. If you're planning on spending a day outside, make sure you're reapplying sunscreen, even on cloudy or cooler days.
Take care of your body
Inactivity and a non-nutritional diet can contribute to your risk of various cancers. You don't need to have a strict workout routine or diet, but find ways to move your body throughout the day, such as going for a walk or stretching while watching television. Try to incorporate more fresh produce and lean meats and limit your processed foods and alcohol.
Get prevention screenings
There are many cancer prevention screenings, and it's important to talk to your doctor about what you should consider and how often you should schedule them. Discussing some topics with your doctor can feel uncomfortable, but being upfront can help your doctor with early detection. Outside of cancer-specific screenings, ensure you're regularly visiting your doctor and being open with them about your health.
Working with Visiting Angels
Cancer can take a physical and emotional toll on you and your loved ones. If you're an older adult living with cancer and need assistance at home, the team at Visiting Angels is available to help. Our team of professional caregivers works alongside clients and families to ease some of the stress that may come with a cancer diagnosis. We can help with nonmedical tasks like light housekeeping, medication reminders, meal preparation, transportation to appointments, mobility assistance, personal grooming, and more.
Our Cullman office serves seniors in Cullman, Etowah, Walker, Marshall, and Blount counties. To learn more about our services or schedule a complimentary consultation, send us a message or call 256-734-6600.