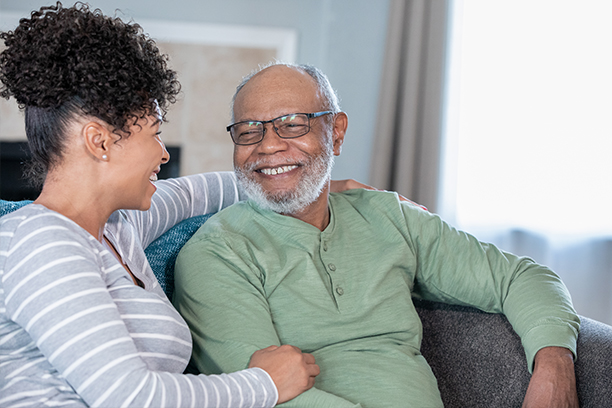 Get the Best In-Home Care in Hanceville, AL
Aging in place is now a possibility for all older adults in Hanceville, AL through quality in-home care from Visiting Angels
Have you been noticing that your senior parent is having age-related difficulties? Many people wait too long to speak to their older loved one about in-home care and this can have detrimental effects on their senior parent's wellbeing. We understand that caregiving can be an uncomfortable topic in some homes, but it does not have to be. Explaining to your parent that with professional care, they will not be letting go of their independence, but rather keeping it, can fundamentally change the way your parent views the topic.
At Visiting Angels, we have helped many older adults across the country. Here in Hanceville, AL we have provided that same level of care for seniors and are proud to be a part of the local community. We are here to help your loved one continue to live independently with dignity, always just a phone call away.
Personalized In-Home Care Assistance in Hanceville, AL
Visiting Angels has been around for a long time. As a nationally recognized caregiving agency, we have a wealth of experience that we bring to our local work here in Hanceville, AL. Over the years, we have realized that no two seniors are the same. They have their own individual needs and preferences and are dealing with hurdles specific to their own lives and medical conditions. This is why we have made all of our care plans completely customizable and adjustable. This has helped us make sure that we are always providing a high level of care to all of our senior clients.
The fact is that non-medical in-home care services can make a major difference in your loved one's life, no matter what they are dealing with. All seniors can benefit from having a caregiver around, even those who are still independent. This is because, with a caregiver around, an older adult can maintain a very high level of health. They always have an assistant around, ready to help where they are unable to do things on their own. Our caregivers can help your loved one prepare meals, dress and bathe themselves, take them to and from the Hanceville Public Library and so much more.
To find out more about the services we offer in Hanceville, AL or just to learn more about our agency, please contact our Cullman, AL office today. We are always available for free in-home consultations, as well.
Serving Cullman, Etowah, Walker, Marshall & Blount Counties
Visiting Angels
CULLMAN, AL
207 4th St SE #A
Cullman, AL 35055
Phone: 256-734-6600
Fax: 256-734-6616