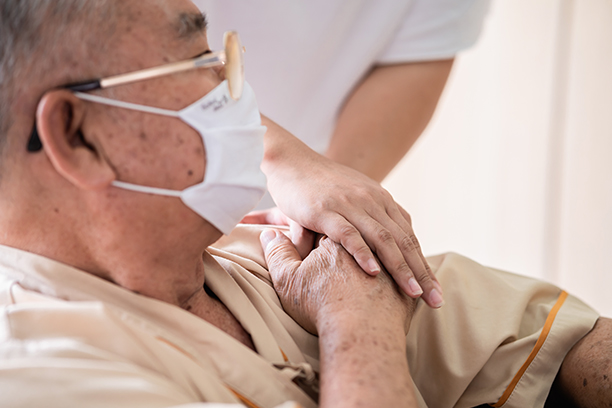 About Us
Twenty-twenty is a special year for Visiting Angels Detroit. It marks our 15th anniversary as a family-owned franchise providing home care to seniors in Detroit.
It's a significant milestone for this reason: According to the Small Business Association, only 25% of new businesses make it to 15 years or more.
So yes, we're proud to have lasted longer than most. We're even more proud that since 2005, Visiting Angels Detroit has provided in-home care to nearly 1,000 senior residents of Detroit, while providing jobs to hundreds of hard-working black women who work as Visiting Angels Detroit caregivers in "The D."
Again, those numbers may not inspire awe. Yet, the countless bonds that developed between our clients, caregivers and their families over the years represents something that is immeasurable: the fulfillment that all of us experience from providing a service that is much needed by the seniors in our city.
The need for in-home elder care is growing in Detroit, reflecting national trends. For example, the number of older Americans is growing: 10,000 baby boomers turn 65 each day. There were 46.2 million Americans 65 and older in 2014. That number is expected to grow to 73 million in 2030, up according to the U.S. Census Bureau.
At the same time, families are smaller and have fewer children. In 2010 there were 7.2 family members (potential caregivers) for every person 80 or older, according to a 2013 study by the AARP institute. By 2030 that ratio is expected to drop to 4 to 1. Amid these trends, the number of available home caregivers is falling.
We did not foresee these trends back in 2005. The inspiration for starting Visiting Angels Detroit was driven by personal experience with our father's older brother, Oliver Kenyon, nicknamed Bo.
In the early 2000's, Uncle Bo developed a serious health issues, including high blood pressure, gout, congestive heart failure and extreme edema. He was a widower, so our family became his primary caregivers. We arranged home visits, prepared meals, performed household chores and helped with his finances. We worked on his behalf with social workers, doctors, lawyers and social and government agencies.
Our family invested in a Visiting Angels franchise a few years after Uncle Bo's death. For a decade and a half we have provided a wide range of elderly care services that provide seniors with the assistance and companionship they need to live at home. It's more than a business to us. It's how we serve the community that has been our home all our lives.
Here's another significant number. Ours is the one and only Visiting Angels franchise in Michigan that is entirely owned by African Americans.
Joyce K. Stallings, Director of Services
Serving Wayne and Oakland Counties
Visiting Angels DETROIT, MICHIGAN
11000 W McNichols Rd #217
Detroit, MI 48221
Phone: 313-272-8282
313-272-9401