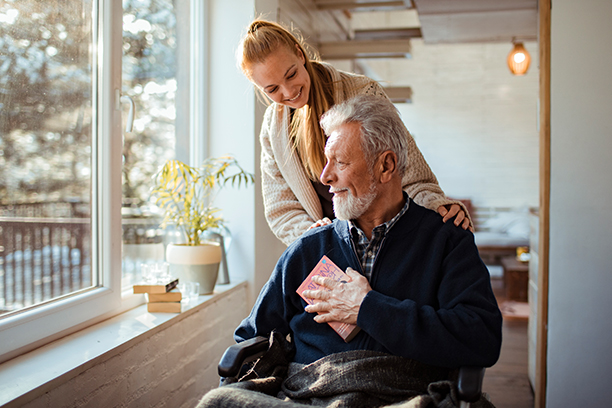 Talking to Your Loved One About Companion Care
Perhaps you have recently come to the conclusion that it is time for your loved one to get some professional assistance at home. Finding a reliable professional to work with your loved one at home is a big decision and one you have thought long and hard about. Now comes the challenging part: talking to your loved one. Sometimes family caregivers feel guilty when they can't be the sole provider of assistance for a loved one, which can make it hard to approach the topic. However, finding reliable elderly companion care for your loved one, such as care from Visiting Angels® Detroit, can ease your mind and make life easier for your loved one.
Express Your Concern
Make sure your loved one knows, first and foremost, that you care about their well-being and want them to be able to live at home for as long as possible. Explain your concerns to your loved one and your desire to make daily activities easier on them. Let them know elderly companion care from Visiting Angels Detroit is focused on providing your loved one with compassionate care and attention so they can enjoy their freedom and not be caught up in cumbersome daily activities. After all, the goal of elderly companion care from Visiting Angels Detroit is to relieve the strain on family caregivers and help seniors maintain their independence.
Let Your Family Member Know They Are in Control
It is important for your loved one to know they are in control of their elderly companion care from Visiting Angels Detroit. Our services are customized so your loved one can get assistance with the activities they struggle with. Whether your loved one would appreciate a helping hand with vacuuming and laundry, preparing meals, running errands, or other non-medical tasks, a caregiver can help lighten their load. Your loved one is also in control of the companion care schedule from Visiting Angels Detroit. Let your loved one know they don't have to worry about changing their familiar routine or altering their schedule because our care works around you.
Call Visiting Angels Detroit today to learn more and book a free in home companion care consultation for your loved one.
Serving Wayne and Oakland Counties
Visiting Angels DETROIT, MICHIGAN
11000 W McNichols Rd #217
Detroit, MI 48221
Phone: 313-272-8282
313-272-9401