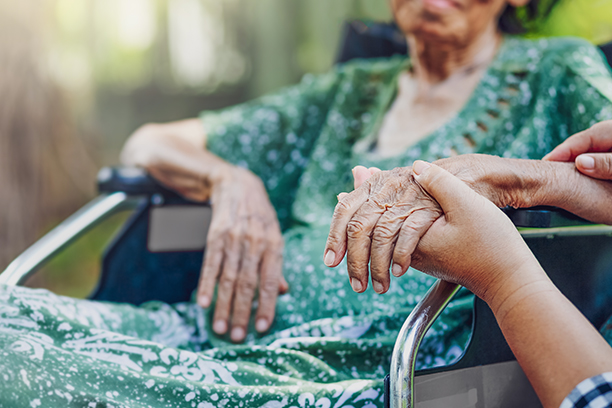 Elder Care Agency in Detroit
Tips For Keeping Seniors Cool In The Summer
During these hot summer days, it's important to make sure seniors are staying cool. At our elder care agency, we know it's not just a matter of comfort—although that's important, too. As bodies get older, it's harder to adjust to extreme temperatures, making seniors more susceptible to dehydration and heat stroke. At Visiting Angels® Detroit, that's why we take precautions to help our clients beat the heat in the summer months.
Here are a few tips to make sure your loved one is protected.
4 Tips To Help Seniors Beat The Heat
During summer, one priority of our elder care agency is ensuring seniors stay cool and comfortable. For over 15 years, we've cultivated best practices and recommendations for the warm months. Here are 4 tips from Visiting Angels Detroit:
Make sure they have fluids. Dehydration is a serious concern during hotter months. That's particularly true for seniors, who are more prone to lose fluids than younger populations. Fill a water pitcher and make sure it's consumed by the end of the day. Make sure there are electrolyte-filled drinks on hand for some variety. Sports drinks can be great for replenishing fluids and much-needed nutrients.
Get appropriate clothing. The wrong apparel can worsen the effects of a heat wave. Make sure your loved one has lightweight, breathable clothing in light shades. Loose-fitting clothes with sweat-wicking fibers are a great choice. If your family member is stepping outside, make sure they have a wide-brimmed hat and that they've applied sunscreen in advance of going outdoors.
Be vigilant at midday. Noon isn't usually the hottest time of day—typically it's hottest from 3pm to 6pm. With that in mind, you'll want to be vigilant from noon until the early evening. Draw the curtains so your loved one's home isn't getting overheated during these hours. Try to make sure any events, errands, or activities are planned for earlier or later in the day. You want them to stay safe during the warmest hours.
Get Support From Our Elder Care Agency in Detroit
If you're not living with your loved one, or if you can't always supervise their care, it's important to make sure they stay protected during the summer. Our elder care agency can offer support to seniors, helping our clients remain safe in:
Detroit
Oak Park
And the surrounding region
Learn more about how our elder care agency can help your loved one year-round. To speak to our care team, call Visiting Angels Detroit today.
Serving Wayne and Oakland Counties
Visiting Angels DETROIT, MICHIGAN
11000 W McNichols Rd #217
Detroit, MI 48221
Phone: 313-272-8282
313-272-9401