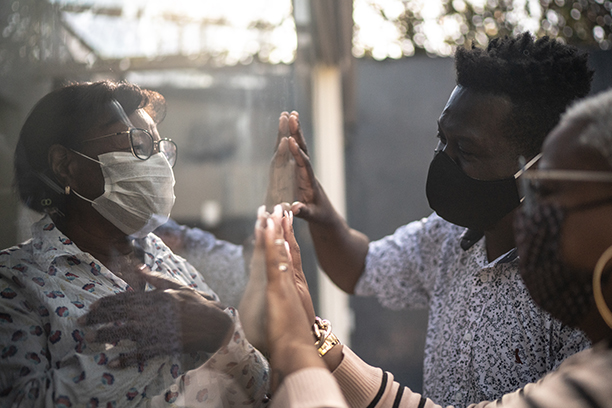 Our Experience
Experienced Senior Home Care from Visiting Angels Detroit
As an adult child in charge of finding senior home care services for your loved one, you understand what an emotionally charged and difficult process it can be. How can you entrust the care of your beloved family member to anyone else? How can you be sure your parent or family member will receive the same level of senior home care that you would give to them?
At Visiting Angels Detroit, we understand these concerns. We take caring very seriously, and it's safe to say we are as committed to the top quality care for your loved one as you are. At Visiting Angels Detroit, we care about caring.
Just as you were taken care of as a child, you want the best for your parent or family member. When they are no longer able to advocate on their own behalf, you are willing to advocate for them. Visiting Angels Detroit is here to help you with the responsibility of caring for those whom you hold most dear.
It's no easy task to assign the care of your loved one to another person. You can rest assured that all the caregivers from Visiting Angels Detroit have been put through an extensive vetting process to ensure that they possess the unique skills, experience and personal nature to provide the most loving care possible.
First, we assess the personality traits of anyone expressing an interest in becoming an Angel companion. Among other things, we look for a genuine desire to make life better for those who may not be able to do everything for themselves anymore. At Visiting Angels Detroit, we look for employees who keenly enjoy being around the older, wiser generation. In a nutshell, we look for people with good hearts.
But that's not all we look for. Once a prospective candidate passes that first screening, we carefully review their experience providing senior home care services. We check all references to ensure they are qualified to provide senior home care services.
What does this mean for you and your loved one? It means that you can be assured of high quality of senior home care services. All the caregivers that your loved one encounters will be skilled, nurturing, patience souls who know how to help those in need. They chose this field, we chose them, and now you should choose us.
Please call our Detroit office now for more information about the senior home care services we can provide your loved one.
Serving Wayne and Oakland Counties
Visiting Angels DETROIT, MICHIGAN
11000 W McNichols Rd #217
Detroit, MI 48221
Phone: 313-272-8282
313-272-9401