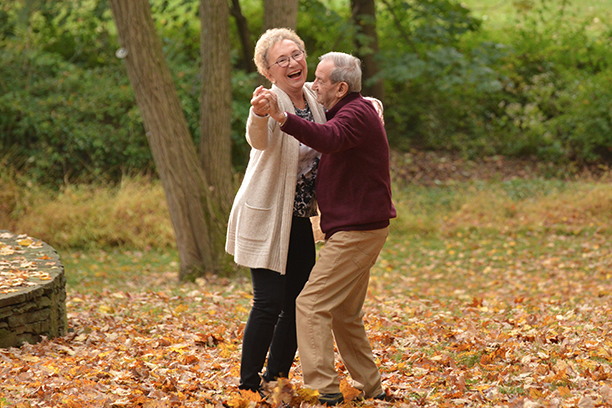 Parkinson's Caregiver in Detroit
When a loved one is diagnosed with Parkinson's, it's common for a family member to handle care responsibilities early on. But there comes a time when you can't manage these tasks by yourself. At this point, you might be considering help from a professional Parkinson's caregiver at Visiting Angels® Detroit.
It can be daunting to bring a professional caregiver into your loved one's life. Our agency helps to manage any stress or concerns. We help clients and their families get comfortable with a new caregiver, so the transition is smooth for everyone. We know how important it is to get quality care for your loved one.
3 Signs It's Time To Consider A Parkinson's Caregiver in Detroit
If you're handling care for a family member, how do you know when a Parkinson's caregiver is needed? At Visiting Angels Detroit, we know the signs can vary enormously depending on your situation. But here are a few indicators that you or your family may be struggling:
You're losing your temper. Caregiver burnout is real. When you look after a loved one, the strain and exhaustion can be debilitating, causing emotional and physical side effects. If you find you're losing your temper frequently, or you have no patience for your loved one, it may time to cut yourself some slack.
You're not able to keep up. Often, family caregivers are handling care responsibilities on top of all their regular daily responsibilities: work, kids, and more. For most people, it's just not a sustainable option long-term. If you're struggling to manage care tasks on a regular basis, a professional can make all the difference.
Your loved one's condition changes. The unfortunate reality of Parkinson's is that your loved one's condition will change over time. You may have promised to look after them without realizing this. If you need help, it's important to remember you're not letting them down. You're making sure they have adequate care from the right sources.
How Visiting Angels Detroit is Committed To Supporting Your Loved One
If you need in home Parkinson's care from our agency, we'll work with your family to ensure your loved one is getting quality care on your terms. Our care professionals can handle care tasks in tandem with family, or we can take over care responsibilities completely. We support families everywhere in:
Detroit
Oak Park
And throughout the region
For 15 years, Visiting Angels Detroit has provided comprehensive care for seniors living at home. If your loved one needs a Parkinson's caregiver, call us today.
Serving Wayne and Oakland Counties
Visiting Angels DETROIT, MICHIGAN
11000 W McNichols Rd #217
Detroit, MI 48221
Phone: 313-272-8282
313-272-9401