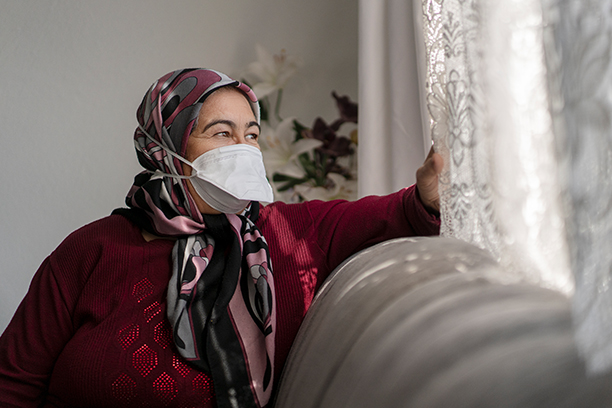 Trusted Home Care Services in Detroit
There's nothing more precious than family. So when an elderly relative begins to struggle with age-related issues like declines in memory or mobility, you naturally want to step in to protect them and make sure they are getting the very best care. However, it may not always be possible for you to be physically present when they need you. That's where Visiting Angels® Detroit can help. We offer exceptional home care services to seniors in our community to help them maintain their independence by remaining at home.
Our Home Care Services in Detroit
At Visiting Angels Detroit, we know that no two seniors are exactly alike. Moreover, the needs of any senior and their family can change day-to-day. So not only do we stay flexible, we also offer a wide range of home care services to help with an equally wide variety of issues. A few of the ways that we help seniors in our community include:
Providing monitoring at home to help prevent slips and falls
Helping families to cope with the symptoms of Alzheimer's and dementia
Offering temporary or regular relief for family caregivers
Providing quality companionship and social interaction for seniors
Assisting elders with everyday tasks and errands which may have become too difficult
When choosing a home care company to look after your loved one, trust is essential. At Visiting Angels Detroit, our mix of top quality home care services and one-of-a-kind compassionate approach have earned the trust of families across Detroit. Not only are we a fully bonded and insured local business - we`re a family business, too. We are also the only African-American owned and operated franchise in our area.
Personalizing Your Home Care
Choosing the right home care services for your loved one may seem almost as intimidating as choosing their provider. However, at Visiting Angels Detroit, we make the process as easy and stress-free as possible for you by guiding you through each step of the way. We start by meeting with you at home to have a face-to-face meeting about your loved one`s unique needs. Then we work together, taking into account your scheduling and budgetary concerns, to build a plan that`s right for you, as well as help you to Select Your Caregiver®.
If you've been thinking about getting professional home care services for your loved one, call Visiting Angels Detroit today and book your free, at-home consultation.
Serving Wayne and Oakland Counties
Visiting Angels DETROIT, MICHIGAN
11000 W McNichols Rd #217
Detroit, MI 48221
Phone: 313-272-8282
313-272-9401