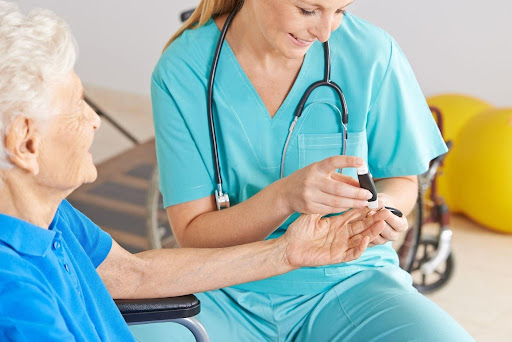 Overcoming Financial Insecurity
According to the National Council on Aging, more than 15 million Americans aged 65 and older live below or at 200 percent the federal poverty level, which in 2021 is at $25,760 per year for a single person. As a result, many seniors don't feel financially secure with the rise in housing payments, healthcare costs, and diminished savings.
Dealing with financial insecurity as a senior can feel overwhelming and stressful. But no matter your financial state, know there are resources available and steps you can take to overcome financial insecurity.
Discover Elderly Assistance Programs
Many states and cities have financial assistance programs in place to help seniors pay off debts, secure affordable medical care, and purchase essential household goods and groceries. You can use this chart from the AARP to discover benefits and assistance programs in your state.
Get Insurance
It's inevitable for healthcare costs to rise with age as most people need more medical care as they get older. Having health insurance will help offset the costs of any unexpected or significant healthcare expenses. The United States offers Medicare, a national health insurance program for people aged 65 and older and those with disabilities. If you qualify for Medicare, it's likely your best insurance option. If you don't qualify for Medicare yet, you should look into temporary health insurance options, especially if you have a health condition that requires regular doctor's visits and medications.
Create a Budget
The best way to start gaining control of your finances is to create a budget. Budgets allow you to understand the money you earn each month, whether that's income or saving, and the money you can spend. You want to start by understanding how much money you are earning each month. Make a list of any income you have, such as social security or disability checks. If you're living on your savings, divide the total amount of your savings by 35, then again by 12. This calculation will give you a conservative estimate of how much you have to spend each month.
Next, make a list of all your fixed expenses for the month. Fixed expenses are bills you have that are the same amount each month, such as mortgage payments. Next, write down an estimate on how much you spend on other expenses such as groceries and entertainment. Subtract your expenses from your monthly earnings. If it's a positive number, then you're in good shape and spending less than you're earning. If it's a negative number, you'll need to make lifestyle adjustments to reduce your spending each month.
Make Lifestyle Adjustments
Once you have a budget and understand how much money you have and how much you're spending, the next step is to find places to cut back with lifestyle adjustments. Start by looking at your recurring monthly expense. Next, identify a few areas where you can cut back—for example, reducing your cable or internet package, limiting the times you order food, finding a less expensive store to purchase clothes, or canceling subscriptions you no longer use. If you need a more substantial cut, you may have to consider more significant lifestyle adjustments, such as downsizing to a small home or moving to a more economically friendly community.
Ask for Help
If you're struggling to make ends meet, don't hesitate to reach out to your loved ones for help. Talk to your family members about your financial situation, and if you feel comfortable, ask if they can provide financial support until you've got your finances in order. If you're uncomfortable asking for financial aid or your family members cannot help with your finances, ask if they'd be willing to help you find insurance, create a budget, or assist you in making lifestyle changes. If you don't have friends or family nearby that can offer support, you may want to consider contacting a financial advisor to help you get back on track.
At Visiting Angels Douglasville, we believe seniors should have access to affordable at-home care options, which is why we offer customized care plans to fit your needs and budget. Our Douglasville office serves those in Douglasville, Lithia Springs, Smyrna, Mableton, and the surrounding areas. If you're interested in learning more about our services, you can complete this online form or call us at 678.383.1962.