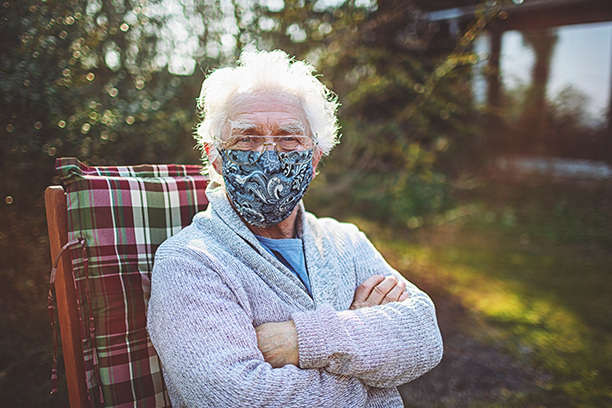 Visiting Angels Home Care Professionals in Douglasville, GA
Visiting Angels Home Care Professionals in Douglasville Will Provide the Alzheimer's Care Your Loved One Deserves
When a person is first diagnosed with Alzheimer's, they can often feel alone and isolated. But with the support of Visiting Angels home care professionals from Douglasville, GA, care can be introduced swiftly and securely. As many as 5.7 million Americans are living with Alzheimer's disease. Alzheimer's disease is a fatal brain disease that causes cognitive issues such as declines in thinking, memory, and reasoning.
Currently, there isn't a cure for Alzheimer's. But there are methods and medications that a person can take in order to slow the progression of the disease and lessen the symptoms. If you witness your loved one showing symptoms of Alzheimer's, it's important to be proactive in getting them to the doctor. The sooner you get them screened for Alzheimer's; the sooner that they can start receiving the care from our home care professionals in Douglasville, GA.
Remember these 10 Warning Signs of Alzheimer's:
Challenges in planning or solving problems

Memory loss that disrupts everyday life

Confusion about time or place

Difficulty completing tasks at home or at work

New problems with words in speaking or writing

Misplacing things and losing the ability to replace steps

Changes in mood or personality

Withdrawal from work or social activities

Trouble understanding visual images and spatial relationships

Decreased or poor judgment when making decisions
If you witness any of these warning signs, get your loved one in front of a physician as soon as possible. Also, Alzheimer's shouldn't be mistaken for basic forgetfulness. Unlike basic forgetfulness, the symptoms of Alzheimer's get worse with time and become more persistent. The more proactive you are in making these decisions for your loved one; the more that you can manage the disease.
If you or someone you love is diagnosed with Alzheimer's, there are basic steps that you can take to help:
Educate yourself about the disease

Encourage cognitive stimulation

Take care of financial, legal, and long-term care planning issues

Arrange respite and/or regular professional care

Build a support system
If you or someone you love has been diagnosed with Alzheimer's or related dementia, you're not alone. For more information about the disease or our home care professionals, contact Visiting Angels of Douglasville, GA.
Serving Douglasville, Lithia Springs, Smyrna, Mableton and Surrounding Areas
Visiting Angels
DOUGLASVILLE, GA
3400 Chapel Hill Rd #801
Douglasville, GA 30135
Phone: 678-383-1962
Fax: 678-324-7612