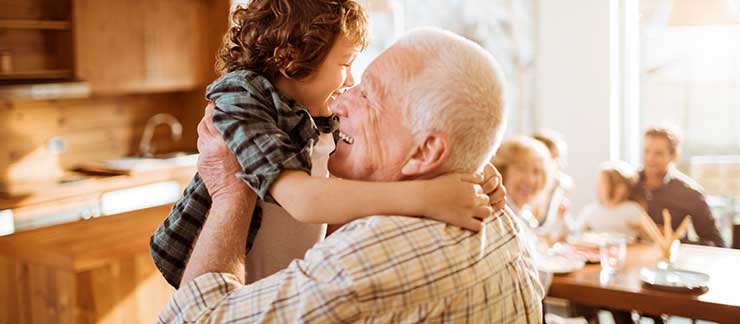 How to Make Thanksgiving Easier for Elderly Care Recipients
Thanksgiving is a time for family and celebration. But when a family member requires dedicated senior care, you might worry about whether they're up for the big family event — especially if travel is required.
While you want to ensure your senior can fully embrace the spirit of Thanksgiving without unnecessary stress, you may not be able to give them the personal attention they need during the festivities.
Discover some thoughtful ways to make the holiday more manageable for you and your loved one so you can enjoy Thanksgiving together with comfort and joy.
Plan for Dietary Needs
Thanksgiving is a time for feasting with friends and family, but your senior may have trouble eating due to dental health, decreased appetite, swallowing challenges, and decreased chewing strength. Special dietary needs due to chronic health conditions such as diabetes, heart failure, high blood pressure, or kidney disease may make certain traditional Thanksgiving menu selections off-limits for your loved one.
Before the holiday, consider your senior's dietary needs and plan to discreetly incorporate friendly foods into your Thanksgiving meal. A Visiting Angels professional caregiver can help by recommending foods your loved one enjoys.
Avoid drawing focus to your loved one's dietary needs, because the unwanted attention could make them feel self-conscious. Also, avoid pushing food on an older adult who may have a decreased appetite or health condition that affects their eating habits.
Make Traveling Easier
If you need to travel long distances with an older loved one this Thanksgiving, make sure their ride is comfortable.
Your senior may be more sensitive to cold, so bring a blanket for the trip. If you are flying, dress them in layers so they can add or remove clothing depending on the cabin temperature.
Offer a support cushion to help their posture and keep them comfortable during the ride. Stop often to stretch and use the restroom. If you are traveling by plane, encourage them to get up and stretch when it is safe.
Also, pack any medications your loved one needs while away from home.
Bring Thanksgiving to Them
If your older adult is unable to travel, consider bringing Thanksgiving to them. Many families adopt the "covered dish" route, where every guest brings a dish to your loved one's home to share. Grocery stores, restaurants, and caterers also offer "heat-and-eat" Thanksgiving dinners that can be pre-ordered for pickup. Potluck or "heat-and-eat" dinners make it easy for your older loved one to host a holiday event at their home without the need to plan and cook a large meal.
Schedule Professional Senior Care
A reputable home care provider, like Visiting Angels, can be a huge asset to your family during the busy holiday season. A professional caregiver can ensure they receive the support, companionship, and support they need — even when travel disrupts routines. As a result, the entire family can enjoy time together and make the most of their Thanksgiving celebrations.
If you think your loved one would benefit from having a senior caregiver by their side during the holiday, contact your local Visiting Angels agency today to learn more information or to schedule care.