Alzheimer's Care in Edmond: When is it Time?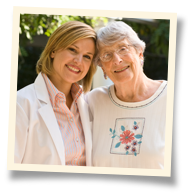 It's not always easy to know when to rely on Alzheimer's care for a loved one in the Edmond, OK area. While you want to give your loved one the space they need to remain independent, you also want to make sure that they have the support required to keep them healthy and safe. This can leave you wondering where to draw the line between your loved one being okay on their own, and them needing support.
While every senior is different, and Alzheimer's affects different seniors in different ways, there are some signs you can look for when deciding if your loved one in the Edmond area needs Alzheimer's care. To help you decide if care is right for your loved one, we've listed some of the most common signs to look out for below.
When Seniors in Edmond Need Alzheimer's Care
Signs to watch out for when determining if your loved one in Edmond, Guthrie, Jones, Stillwater, or throughout the Oklahoma City Metro Area could benefit from Alzheimer's care include:
Difficulties Managing Medications. If your loved one is having challenges remembering the right medications at the right times, their health could be at risk. Caregivers can remind them to take their medications and offer other helpful cues such as when to eat and bathe and when to attend appointments and events.
A Decline in Health and Well-being. Wearing the same clothes over and over, losing weight, and living in a messy home could all be indicators that your loved one is struggling to care for themselves. An Alzheimer's care provider can help your loved one in the Edmond area by offering meal preparation, light housekeeping, personal care, and more.
Wandering and Disorientation. Disorientation and confusion due to Alzheimer's could cause your loved one to wander off and get lost. A caregiver can help keep your loved one safe by providing monitoring and wandering prevention.
Caregiver Stress. If providing care to your loved one in the Edmond, OK area has left you stressed, exhausted, and overwhelmed, a caregiver can help. With Alzheimer's care, you'll get the respite and support you need while knowing your loved one's needs are met.
When seniors need a helping hand, families know they can rely on the Alzheimer's care services we offer at Visiting Angels® Edmond. Call us today to learn more about our personalized services.