Alzheimer's Care in El Paso: When is the Right Time?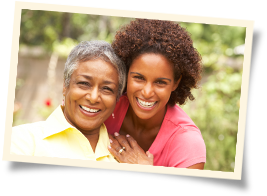 If you have a loved one who has been diagnosed with Alzheimer's or dementia, you probably spend a lot of time worrying about their comfort and their care. You may have even considered moving them into an assisted living facility. Alzheimer's care from Visiting Angels® El Paso can help you to provide exceptional care and compassionate support for a loved one in El Paso, while lifting the burden from your family's shoulders. But how can you know when it's time to get help?
Does a Loved One in El Paso Need Alzheimer's Care?
Keeping up to date on a loved one's condition isn't always easy, particularly if you don't live nearby, but there are things that you can look for to tell you that a loved one is in need of greater care at home in El Paso.
Some signs that it's time for Alzheimer's care from Visiting Angels El Paso include:
The state of their home has declined - Outward appearances can provide clues about how well a loved one is really doing, and a messy home may be telling you that they are in need of home care.
Their symptoms are getting worse - Increased incidents of confusion or disorientation are a strong sign that a loved one needs more support at home in El Paso.
You're feeling overwhelmed - A caregiver's emotional and physical health impacts their ability to provide care, so ensuring that you aren't overburdened is vital to both you and a loved one.
They have begun wandering - If a loved one has been drifting from room to room in their home, or even outside of the house, then it's certain they will need someone there to prevent them from wandering too far.
There have been accidents at home - Monitoring is essential to keeping a senior with Alzheimer's safe from the dangers found within their home like stovetop elements and misused appliances.
How In Home Alzheimer's Care from Visiting Angels El Paso Can Help
Alzheimer's care from a trusted provider like Visiting Angels El Paso can help to give you and a loved one the best of both worlds: exceptional care and peace of mind. By sending a skilled caregiver into their home, we help ensure that a loved one has the support they need to continue living independently, without you having to worry about their safety.
For more information on Alzheimer's care, call Visiting Angels El Paso today and book your free, in-home consultation.