Choosing In Home Care for El Paso's Loved Ones
If you're looking for in home care services for your loved one in the El Paso, TX area, it's only natural to feel confused and overwhelmed. After all, you're putting your loved one's safety, health, and personal well-being in the hands of the care provider you find.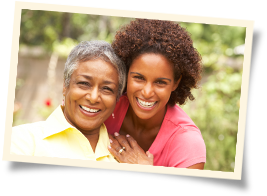 At Visiting Angels® El Paso, we understand how difficult finding the right in home care provider can be, but we're confident that there's a compassionate and dedicated caregiver out there for every senior. To help guide you as you research different home care options, we've created a list of key steps to take when finding care.
Finding In Home Care in El Paso
As you search for the right in home care provider for your loved one in the El Paso area, some steps to follow include:
Make a List of Home Care Agencies. Go online, ask your local seniors' center, and consult with your loved one's doctor to create a list of in home care agencies in the El Paso area.
Make Sure Each Agency is Reliable. Call each home care agency to ensure that they are bonded and insured, and to find out how long each agency has provided care to seniors.
Find Out About the Services Offered. Outline your loved one's care needs and narrow down your list of care agencies to those able to provide services that care for your loved one's emotional, social, and physical well-being.
Research the Caregivers Available. Find out how each agency hires and screens their care providers. Also, find out how caregivers are matched to clients and whether you will have a say in the caregiver assigned to caring for your loved one.
Schedule a Care Consultation. Once you've narrowed down your list of potential in home care agencies in the El Paso, TX area, ask to book a care consultation in your loved one's home. A care consultation is a chance for you to see how members of this agency interact with your loved one, and a chance for the agency to get a full picture of your loved one's challenges, lifestyle, and daily routines.
At Visiting Angels El Paso, we're proud to offer comprehensive and compassionate in home care services that families trust. Call us today to learn more about our services and to book a free care consultation.