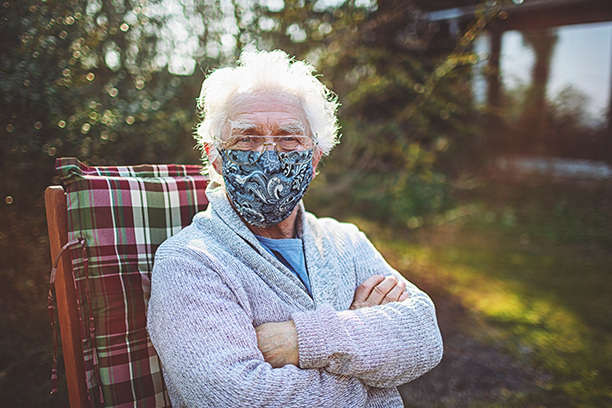 Elder Care Options: Social Care for Seniors in Englewood, OH and the Surrounding Area
Staying social is a key part of maintaining a senior's physical and mental health. As families grow older, they are often separated by retirement, new job opportunities, or college. This can lead to a lack of communication. Thankfully, we have many resources (Skype, Facebook, video calling, etc.) that we can utilize to stay connected with family and friends no matter where they are. At Visiting Angels of Englewood, we have elder care options, including our Social Care Program, to help seniors remain social throughout their day-to-day life.
During the program, we teach seniors a variety of skills including:
Calling/texting with a cell phone

Sending emails

Creating a Facebook page

Researching information online
With the helping hand of a care professional, seniors can maintain communication with the people that they're closest to.
Being Social Keeps Seniors Healthy
The Global Council on Brain Health (GCBH) recently released a report stating that social engagement helps "thinking skills and slows cognitive decline later in life. "Studies have suggested that those who end up chronically isolated often have a higher frequency of health issues.
Maintaining personal connections can lead to many health benefits including reduced risk for mental illnesses, potentially reduced risk for Alzheimer's disease, lower blood pressure, and better sleeping habits.
Visiting Angels of Englewood understands that through socialization, seniors can live happier and healthier lives.
Research on Social Care
A University of Arizona study found out that seniors who used Facebook showed a 25 percent improvement in "mental updating" skills. As a senior utilizes Facebook, they were constantly working their brains, as well as their memory.
A Washington D.C based Phoenix Center found out that surfing the internet can reduce depression in seniors by 25 percent.
At Visiting Angels of Englewood, our Social Care Program helps thousands of seniors across Englewood, Dayton, Oxford, and nearby cities stay connected within their communities with modern technology. Call 937-855-7777 today to learn more about our elder care options.
Because of this program, I was able to experience two of the greatest joys in life – becoming a grandmother and seeing my son become a new father. Skyping and Facebooking with my son and his family are now a normal part of my life. It helps me feel like I'm still an important part of their lives even though I'm miles and miles away.

* Washington, D.C. based Phoenix Center
** Journal Cyberpsychology, Behavior, and Social Networking
Serving Eaton, Germantown, Brookville, Vandalia, Huber Heights, and Oxford Areas
Visiting Angels
ENGLEWOOD, OH
15 W National Rd #1
Englewood, OH 45322
Phone: 937-855-7777