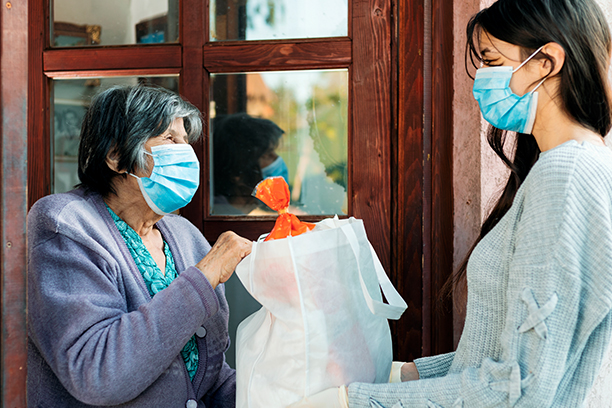 Dementia Care in Eugene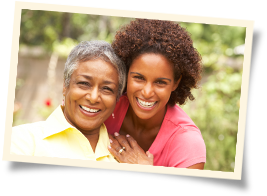 When They Ask To Go Home
"Let's go home." If you're handling dementia care for a family member, they may turn to you and make this appeal. Maybe they're already at home, or maybe they've moved in with you. Whatever the case, it's not an unusual request for those with dementia. At Visiting Angels® Eugene, we can help you understand why this is happening and what to do.
Here's a closer look.
What To Know When Your Loved One Asks To Go Home
For family caregivers in Eugene, the challenges of dementia care can feel unexpected. It might help you to know that other seniors with dementia often ask to go home, too. Here's what you should know about this request:
Why are they asking to go home? For seniors with dementia, it's not uncommon to ask to go home even when they're already home. Often, it's a way of expressing disorientation or a feeling of unfamiliarity with an environment. Your loved one may be experiencing mental confusion, or they may simply be trying to communicate with a limited vocabulary.
When does this happen? The underlying reasons for this request are often due to discomfort, pain, confusion, anxiety, or even boredom. Sometimes a person with dementia may be time-shifting—they might think they're at a different time in their life. It always depends on the individual. Whenever your loved one asks to go home, we recommend tracking it in a notebook or document to determine any contributing factors.
What's the right way to respond? You want to respond with comfort and reassurance, acknowledging your loved one's request as well as the feelings they're dealing with. You never want to try to explain, argue, or get angry, if that's possible. Try to gradually bring their attention to something which brings them comfort or satisfaction. Try a few different options to see what your loved one responds to best.
Your Trusted Source For Dementia Care in Eugene
Dementia care can be a lot to handle by yourself, especially as your loved one progresses through the stages of the condition. You don't have to take it on alone. Our agency provides comprehensive assistance to family caregivers as well as seniors living alone with dementia.
We can help you navigate the challenges of caregiving, build useful care routines, and provide professional caregiver support in Eugene and surrounding areas of Lane County.
At Visiting Angels Eugene, we're committed to providing dementia care to seniors and support to family caregivers. Call us today for an initial consultation.
Serving Eugene, Springfield and Other Communities of Lane County, OR
Visiting Angels EUGENE, OREGON
1600 Executive Pkwy #310
Eugene, OR 97401
Phone: 541-505-7444
Fax: 541-505-9356