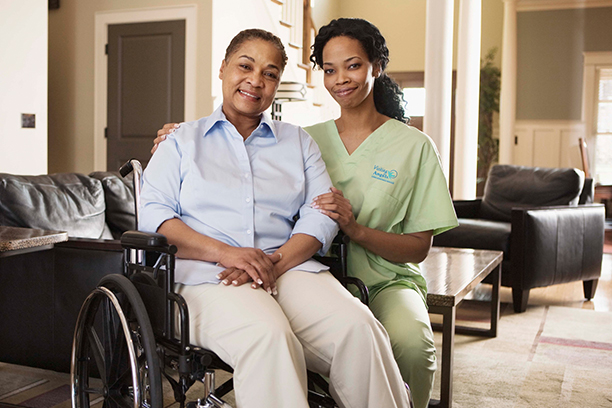 About Us
America's Choice in Homecare Serving the Chicago Northshore
When you need care for a loved one, you want the agency you choose to be deep in home care experience.
Visiting Angels home care agencies have served tens of thousands of client families from Visiting Angels locations across the United States (V.A of Chicago NorthShore).
In hundreds of newspaper articles nationwide, magazines, the internet, radio and on network television, Visiting Angels commitment to its clients has been recognized.
We've become "America's Choice In Home Care".
Building Friendships with Families
Obviously, the most important relationship is that between the care recipient and the caregiver. It snowballs from there to the relationship between your family and our team and a long relationship with the community. It is this philosophy of "building relationships" that has made Visiting Angels of the Northshore successful at keeping clients. Our goal is to improve the quality of life for those we take care of and employ. We also seek to be a complete resource for the elderly community and provide valuable resources for all aspects of their lives.
Evanston, IL Office Staff
Kelly Gilbert Director





Glenna C.
Manager of Care Coordination




Gloria M.
Community Liaison




Gabriela M.
Care Coordinator




Linda B.
Care Coordinator



Thank you for visiting our web site. Remember, we are here to support you, not to take charge of your life.
Serving the Chicago Northshore, IL
Visiting Angels EVANSTON, ILLINOIS
518 Davis St #100
Evanston, IL 60201
Phone: 847-424-9300
Fax: 847-424-9301