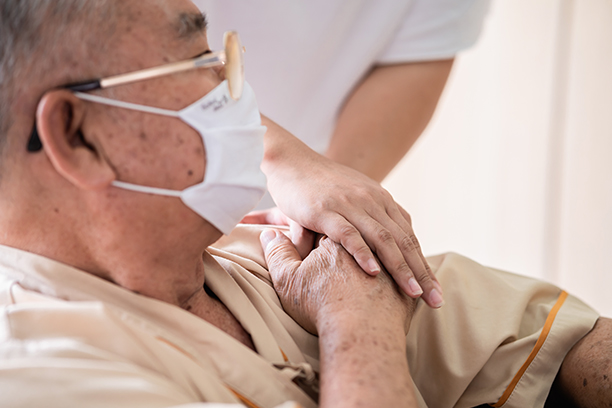 Elderly Companion Care
Finding an Elderly Companion in Evanston IL
Visiting Angels is a trusted figure in the community for elderly companion care. Families in Evanston, Highland Park, Skokie, and nearby communities rely on us to provide compassionate care to their loved ones. Non-medical services from an elderly companion with Visiting Angels Evanston IL affords your family member the freedom to live the independent lifestyle they desire.
Elderly companion care from Visiting Angels Evanston IL includes services such as nutritious meal preparation and dietary monitoring, light housekeeping and organization, help running errands and going shopping, and general companionship. On top of all this, our compassionate elder care providers can lend a hand with social care, Alzheimer's and dementia care, palliative care, respite care, and ready-set-go-home care. Elderly companion care from Visiting Angels Evanston IL addresses the whole client and needs that are both physical and emotional.
Trustworthy Elderly Companion Care
Elderly companion services from Visiting Angels Evanston IL are provided by upstanding, reliable caregivers. You can be assured that we carefully screen each potential senior care provider to look at background, previous experience and references. We also spend time talking to caregivers to get a feel for their demeanor. Are they outgoing? Do they have a natural ability to make you feel comfortable? Are they compassionate towards seniors? These are all important qualities for our Angel companions to have. When you select an elderly companion from Visiting Angels Evanston IL, you can rest assured they are the cream of the crop.
Personalized elderly companion care from Visiting Angels Evanston IL allows us to accommodate your schedule. We can work with your loved one's routines to provide support for up to 24 hours a day. Of course, if you only need services for a few hours a week, we can help with that too. If you would sleep better knowing someone is with your loved one overnight to help them get to the bathroom or just look out for them, we can do that. If you want someone to provide companionship to your family member while you're at work during the day, we can do that too. Your schedule is in your hands with elderly companion care from Visiting Angels Evanston IL.
Please contact Visiting Angels Evanston IL to get started on the path to finding an elderly companion for your loved one.
Serving the Chicago Northshore, IL
Visiting Angels
EVANSTON, ILLINOIS
518 Davis St #100
Evanston, IL 60201
Phone: 847-424-9300
Fax: 847-424-9301