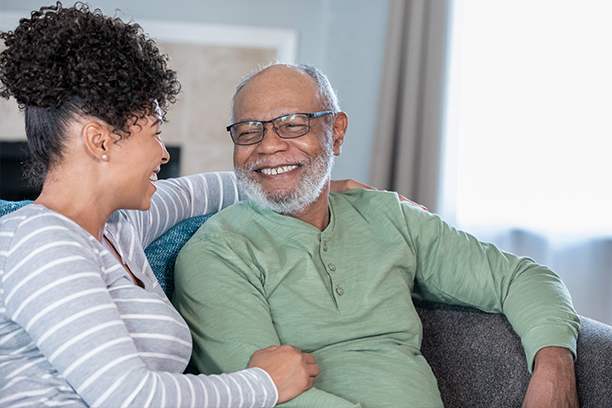 Our Character
Visiting Angels Evanston IL Stands Out Among In Home Care Agencies
If you have an aging parent it can be hard to imagine back to a time when they struggled to leave you in another person's care. Fast forward to today and consider that you may have many of the same feelings when evaluating in home care agencies for your mom or dad. Will the caregiver be kind? Will he or she be knowledgeable in caring for my loved one? Can I trust this person to be alone with my loved one? These are all normal concerns which can be laid to rest when you choose Visiting Angels from among the in home care agencies in the Evanston IL area.
Many agencies claim to be a trusted choice for in home care. Visiting Angels Evanston IL has a proven track record of providing superior care to seniors. Perhaps our Angel companions are so loved by their clients because of their commitment to treating seniors with dignity and respect. Or maybe it's because we ask ourselves, "Would I want this person caring for my aging loved one?" before hiring any caregiver. At Visiting Angels Evanston IL, we understand that allowing us into your family member's home is taking a leap of faith and we are delighted that so many have put their trust in our agency.
In Home Care Agencies You Can Trust Care Agencies
As one of the leading in home care agencies in the Evanston IL area, Visiting Angels is dedicated to providing in home care that makes the lives of our clients easier. We offer many non-medical services such as companion care which allows your loved one to form a trusted connection through shared activities and conversations, dementia care which helps provide reminders and household assistance, personal care helps with hygiene, medication reminders and getting to appointments, and social care helps your family member stay connected to friends and loved ones online. This is just a sampling of the benefits offered by our in home care agencies. Visiting Angels Evanston IL is happy to work with you to form a plan that addresses your needs.
As with all Visiting Angels in home care agencies, we utilize a system of continuous monitoring to follow up with caregivers in Evanston IL. Professionals from our office contact you or your loved one via phone to check in and see how things are going. We don't stop there, knowledgeable staff members may drop by from time to time to witness your caregiver in action and see firsthand if your loved one is happy with their care.
If you are considering in home care agencies to help with an aging family member, trust the compassionate professionals at Visiting Angels Evanston IL. Call our office to learn more.
Serving the Chicago Northshore, IL
Visiting Angels EVANSTON, ILLINOIS
518 Davis St #100
Evanston, IL 60201
Phone: 847-424-9300
Fax: 847-424-9301