Questions to Ask When Interviewing a Senior Care Agency in Evansville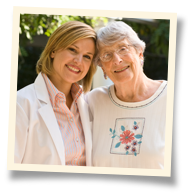 As you search for a senior care agency in the Evansville area, it's important to remember that not all at-home care services screen their caregivers in the same way or offer the same level of customized care. That's why it's important to ask questions as you get to know the care providers in your loved one's area. At Visiting Angels® Evansville, we offer senior care services for elderly adults living in Evansville, Mount Vernon, Boonville, Princeton, Henderson, KY, and the surrounding areas. We're happy to answer any questions you have about our caregivers or our hiring process. Read on to learn more about the questions we recommend you ask care providers before getting started with their services.
Getting to Know Senior Care Providers in Your Area
Be sure to ask these questions when you interview care providers for your loved one in Evansville:
Is your agency both bonded and insured? Selecting a care agency that is bonded and insured, such as Visiting Angels Evansville, can give you and your family peace of mind about your choice of senior care provider.
What types of qualities do you look for when hiring caregivers? We want to ensure that our caregiving team in Evansville shares our passion and overarching vision for senior care, which is why we hire caregivers who display characteristics like kindness, gentleness, patience, and compassion. We also prefer candidates who have a solid background or relevant training in the field of caregiving.
Do you offer continuing education for caregivers? Select an agency that provides specialized training for its caregivers so that your loved one can benefit from the results of this training. We offer training programs in Alzheimer's Care and Palliative Care, allowing our caregivers to continue to develop their skills and grow their knowledge base.
What is your policy for providing an alternate caregiver if I am not satisfied with my original match? We want to ensure that you are comfortable with your loved one's care situation. We'll happily work with you to select a different caregiver from our talented team if you're unhappy with your initial care match.
Learn more about our senior care services today by scheduling a free consultation at your loved one's home. Just call Visiting Angels Evansville to arrange an in-person consultation in Evansville, Mount Vernon, Boonville, Princeton, Henderson, KY, or a nearby town.