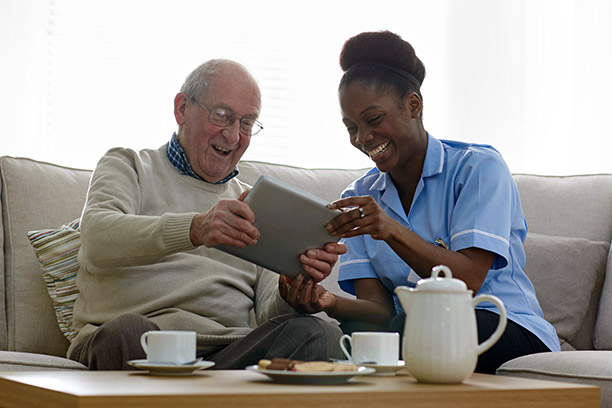 Alzheimer's Care Services
Alzheimer's Care Services from Visiting Angels Everett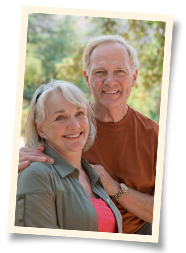 Receiving a diagnosis of Alzheimer's or dementia is a life altering event. It is often accompanied by uncertainty and a fear for the unknown. If your aging mom or dad has recently been diagnosed with a memory disorder, trust the specialized Alzheimer's care services from Visiting Angels Everett to help ease your fears and provide you with valuable guidance.
A Helping Hand in Everett
Finding your way through a diagnosis of Alzheimer's is not something you have to do alone. Care services from Visiting Angels Everett have already helped countless families in Monroe, Quil Ceda Village, Bothell, and Marysville and we can help you too. Having Alzheimer's care services from Visiting Angels Everett means having a skilled professional looking out for your loved one. Our caregivers become familiar with your family member's routines and personality and are able to alert you to any changes which might be cause for concern.
Visiting Angels Everett takes providing Alzheimer's and dementia care services very seriously. Visiting Angels has been in business for nearly two decades and during that time has worked with some of the leaders in senior care, such as the Alzheimer's Foundation of America. We have designed a training curriculum to address the more challenging aspects of Alzheimer's and dementia care. Alzheimer's care services professionals from Visiting Angels Everett are patient and believe in treating clients with dignity and respect even when care is challenging.
Personalized Alzheimer's Care Services
Helping your aging loved one feel as comfortable as possible is a big part of Alzheimer's care services from Visiting Angels Everett. To go along with this idea, we try to involve our clients in the caregiver selection process. Once we have assessed your needs, we match you with a few potential caregivers and encourage you to meet with them in person. You and your elder family member can decide which senior care professional you feel most comfortable with. Building a trusting relationship with your Angel companion early on will benefit your loved one in the future.
Scheduling Alzheimer's care services is also convenient. Visiting Angels Everett has elder care providers on staff around the clock. Adaptable plans are designed to allow you to increase hours as your family member's illness progresses. One thing you can be certain of when it comes to caring for a parent or loved one with a memory disorder is that the amount of assistance they need will increase over time. As these demands grow, having aid from a professional caregiver becomes more and more important.
If you have a loved one who has been diagnosed with a memory disorder call Visiting Angels Everett for Alzheimer's care services today.
Serving Whatcom, Skagit, Island, San Juan and Snohomish Counties
Visiting Angels
EVERETT, WA
3311 Wetmore Ave
Everett, WA 98201
Phone: 425-348-9914
1-866-348-9914
Fax: 425-348-9924