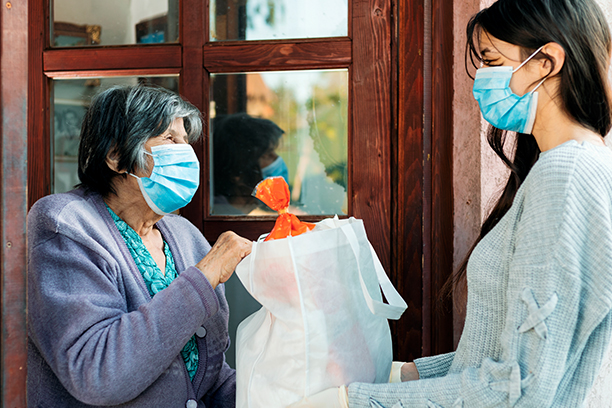 Essential Home Care Services in Greater Fairfield and Brookfield, CT
Visiting Angels Offers a Wide Range of One-on-One Home Care Services in Fairfield, Brookfield, Trumbull, Greater Danbury, and Surrounding Areas
Whether your loved one is seriously struggling or just beginning to show signs of slowing down, it is never too early or too late to consider how home care services could help them. By providing the perfect amount of care on their terms, Visiting Angels of Fairfield and Brookfield helps seniors in our community to thrive at home. Our caregivers lend a helping hand and a shoulder to lean on to seniors and disabled individuals who want to maintain their independence without jeopardizing their safety.
Our Essential Services in Fairfield, Brookfield, and Other Nearby Cities
When you choose Visiting Angels of Fairfield and Brookfield for your care, you gain access to our Life Care Navigation range of services. Our senior care services make it possible for you to get the proper care for your loved one no matter what their situation may be. So whether your loved one needs a little extra help every once in a while or intensive care and monitoring around the clock, a caregiver can be there to provide it.
Some of the essential home care services you can choose from include:
You can select any or all of these home care services to be a part of your loved one's care plan. Our care coordinator will be happy to help you develop the perfect plan for your family!
The Area's Trusted Choice for One-on-One Care Services
There's a reason why Visiting Angels of Fairfield and Brookfield is relied upon by family caregivers in the area. It's more than just our rock-solid reputation, both at home and nationwide, and it's more than only our broad spectrum of senior care services. It's our compassionate approach to one-on-one home care services that makes us one-of-a-kind. You can find compassion in everything we do, from our services themselves to our exceptional caregivers whose steady hands and open hearts uplift seniors across our community. We start by learning more information about your loved one. Then we match your loved one with a caregiver that best fits their needs.
Schedule Your Free, In-Home Assessment
Contact Visiting Angels of Fairfield and Brookfield today to learn more and schedule your free, in-home assessment with one of our care coordinators. We can go over any questions you have, talk about logistics, discuss schedules, determine the perfect caregiver, and more. If you are ready to give our quality home care services a try, be sure to call us or fill out our intake form.
Serving Fairfield, Trumbull, Westport, Shelton, Brookfield, Greater Danbury, Southbury, Greater Waterbury, CT, and More
Visiting Angels
FAIRFIELD & BROOKFIELD
2452 Black Rock Turnpike Suite 6
Fairfield, CT 06825
Phone: 203-349-9567
203.254.0402
Fax: 203-254-0445
499 Federal Rd #9
Brookfield CT 06804
Phone: 203 740-0230
toll free 1-877-222-6435