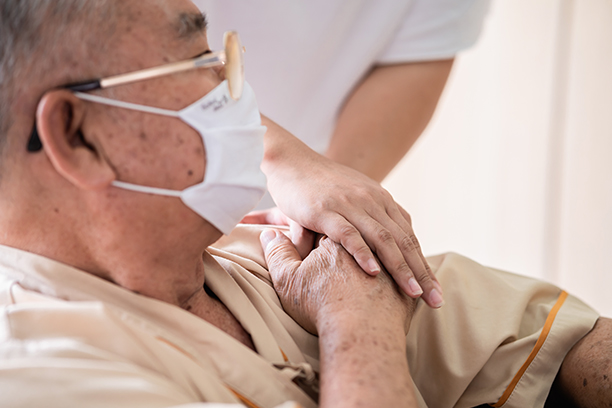 Senior Care in New Fairfield, CT
The Visiting Angels of Brookfield and Fairfield may arrange senior care for New Fairfield, Connecticut residents.
Senior individuals who want to avoid nursing facilities now have the option of aging gracefully at home. With knowledgeable home care services, your aging loved one may stay in the safety and comfort of their own home.
The senior care in New Fairfield, Connecticut, is wonderful.
Every family is different, and every senior has particular needs for a happy life. The care plans offered by Visiting Angel can be changed by your senior to suit their specific needs.
To keep your loved one involved and active in the community while feeling safe in their own home, we offer various elder care options.
Our experienced, compassionate in-home caregivers give older clients the physical, mental, and emotional support they need to maintain independence in their homes.
We offer a variety of services, including:
Our kind and discreet caregivers help with toileting, bathing, grooming, and other personal care needs.
The delight of each day may increase if you share hobbies and interests with your senior loved one.
Seniors can stay safe at home with the help of expert caregivers who help with mobility and fall prevention.
Seniors who want technical support to communicate with loved ones may be able to get it from a compassionate companion caregiver.
Our Angels care for those reaching the end of their lives.
Compassionate caregivers offer guidance and support during this challenging time.
Our caregivers can decrease your load as a caregiver and lend a helping hand when necessary in urgent situations by providing respite care.
We give you the room you need to take a step back and collect your thoughts so that you can be the ideal caregiver for your loved one.
You work in conjunction with our caregivers.
To learn more about our home care services in New Fairfield, Connecticut, get in touch with Visiting Angels Fairfield & Brookfield right away.
To arrange a free consultation, fill out the form below with your details.
Serving Fairfield, Trumbull, Westport, Shelton, Brookfield, Greater Danbury, Southbury, Greater Waterbury, CT, and More
Visiting Angels
FAIRFIELD & BROOKFIELD
2452 Black Rock Turnpike Suite 6
Fairfield, CT 06825
Phone: 203-349-9567
203.254.0402
Fax: 203-254-0445
499 Federal Rd #9
Brookfield CT 06804
Phone: 203 740-0230
toll free 1-877-222-6435