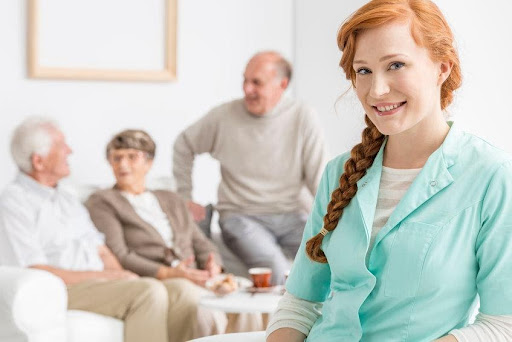 5 Skills You Need as An In-home Caregiver
You may be thinking that you don't have what it takes to become a senior caregiver. You're wrong! It's easy to get the training and skills you need to care for seniors with just a little bit of time and effort. At Visiting Angels Farmington our caregivers have many opportunities to learn and grow.
According to our Visiting Angels Farmington, NM, team, see what skills you need to become an in-home caregiver and see if any of these apply to you. If so, then it might be worth taking the next step.
Research the latest techniques for senior care
Working with seniors is a different challenge than working with younger people. It's crucial to address a senior's physical and psychological needs to help them stay healthy. Read up on how to care for the elderly and conditions that tend to plague them, like arthritis, so that you can make sure they have all of their needs met. The more knowledge you have, the better your experience will be–and the happier your clients will stay!
Learn how to use assistive devices
Some senior clients may need help getting around and doing their day-to-day activities, especially if they have a physical disability like arthritis or Parkinson's disease. Spend some time learning about different walking aids (like canes and walkers) so that you can assist your clients in using them the right way.
Understand Fall Risks
Falls are a big concern for seniors since they can be unsteady on their feet. Visiting Angels Farmington caregivers assist with fall prevention within our clients' homes. We keep our eyes peeled for trip hazards or unsafe situations.
Learn CPR and First Aid
Knowing basic first aid and CPR can help you assist your client in case of an emergency. These are skills that will allow you to save lives, so it's worth taking a class from your local Red Cross chapter to learn more. CPR and first aid are important skills to have!
Know when it's time to call 911
When you're caring for a senior, certain things might happen that you can handle on your own, especially if you know first aid. If your client is starting to seem tired or confused and can't respond well, it's time to call 911 before it gets worse. If they're having trouble breathing or are showing other signs of a health problem, these are also reasonable indications to call an ambulance right away!
Become An In-Home Caregiver with Visiting Angels Farmington
We're searching for in-home caregivers to join our team! If you want to experience the joy and fulfillment that comes with helping Farmington area seniors enjoy their independence longer, visit our website to see our job opportunities and chat with a recruitment specialist.