Senior Care in Aztec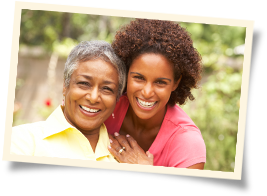 Welcome to Visiting Angels® Farmington! We provide customized senior care for Aztec area residents that helps with a variety of different needs. Our goal is to help local seniors live safely within their own homes and avoid moving to an assisted living facility.
By choosing our service, local families get a highly qualified, professional caregiver to come into their loved one's home and deliver crucial support. This can include simple things like helping with household chores and preventing accidents, to more intimate care like bathing and grooming. Regardless of your loved one's exact needs, our dedicated staff will provide customized care that helps them stay safe and live a much more convenient life.
Choosing Our Senior Care in Aztec
Providing care for your elderly relatives is a noble thing. However, you have your own life to live and can't possibly be there for them all the time. With our help, you can rest easy knowing they have experienced care and friendly company even when you can't be there yourself. It's the perfect solution for over-extended families that want to provide their loved one with the best possible life. Some services and benefits of our senior care in Aztec include:
Relieving family members of their direct care responsibilities and giving them a much deserved break
Reducing stress and increasing comfort for everyone involved
Allowing your loved one to enjoy friendly, positive company to brighten their mood
Simplifying their daily life by helping with household cleaning, cooking, and errands
Mobility assistance and injury prevention
Daily medication reminders
Dignified help with hygienic activities such as bathing, grooming, etc.
And more!
Helpful Senior Care in Aztec From Local Professionals at Visiting Angels Farmington
The goal of our senior care is to help your loved one navigate daily life in a safe and comfortable way, avoiding the need for an assisted living facility. We also place a huge emphasis on emotional support. Having someone to talk to throughout the day is a wonderful way to reduce loneliness and depression, which are things many seniors unfortunately struggle with. Our senior care is all about helping your loved one live the most comfortable life possible.
Instead of constantly worrying about their well-being and comfort, you can delegate their care to a highly qualified, warmhearted individual and focus more on just spending time with them while you're around. It's the perfect solution for loving families, and we're proud to offer this assistance throughout the following areas:
Aztec
Farmington
Kirtland
Bloomfield
And nearby communities
For more details about our professional senior care for your Aztec area relatives, call Visiting Angels Farmington today.