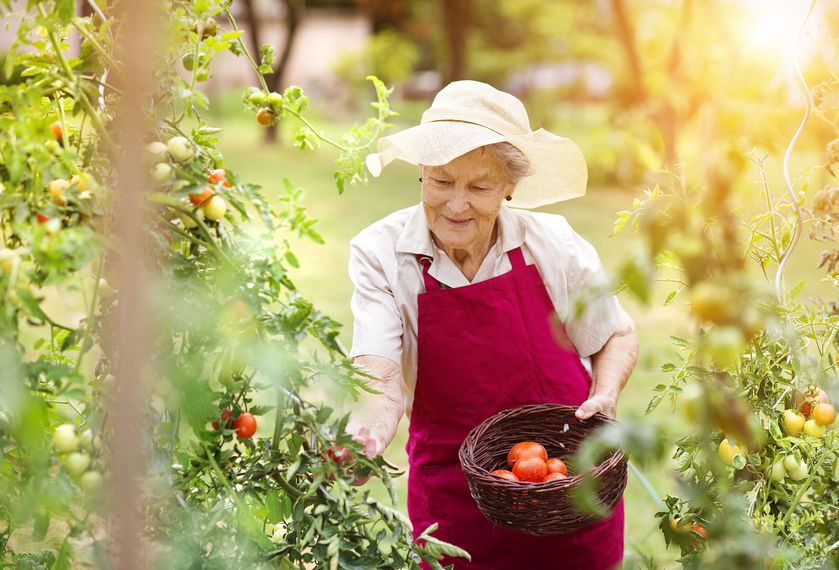 Summer Skin Safety Guide for Senior Citizens
As we age, our bodies go through many changes inside and out. One of the most visible changes happens with skin, as it becomes thinner and less elastic and fine lines begin to form. Being and bones are more prominent, and age spots often appear.
The standard aging process is enough to transform your skin thoroughly, but weather can also play a role, especially during the summer. As the weather heats up, some seniors want to spend more time outdoors, and without the proper precautions, an afternoon in the sun can lead to harmful effects on the skin and body.
At Visiting Angels Farmington, NM, we use extra caution during the summer months. And if you're the caregiver of an aging family member, you should use extra caution during the summer months with you and your aging relatives. Here are some summer skin safety tips to help your seniors enjoy a healthy summer.
Moisturize Dry, Itchy Skin
Dry skin can be a chronic problem for senior citizens due to the loss of elasticity in their skin, but summer weather can make mild dry skin itchy, red, and painful. Dry spots often appear on lower legs, elbows, and lower arms and can be caused by too much time in the sun, losing liquid through sweat, and not drinking enough water. Dry air can also increase skin irritation, so be careful in the warm, dry climates in New Mexico. To combat dry summer skin, seniors can use heavy ointments or body butter and run a humidifier for extra moisture while they sleep. Our Visiting Angels Farmington, NM team can help set up a humidifier system to support hydration.
Wear Sunscreen
This tip applies to everyone: wear your sunscreen! Sunscreen should be at least SPF 30 and include broad-spectrum from UVB and UVA rays. Seniors should liberally cover every exposed part of their body, especially areas with thinning skin like the backs of their hands and the tops of their feet. Sunscreen should be re-applied often.
Cover Up
Along with sunscreen, seniors should consider wearing long sleeves or long pants, shoes that cover their feet, and a wide-brimmed hat to protect their skin from harmful rays. Also, avoid dark colors, which will retain heat – breathable, light-colored clothes will help seniors feel more comfortable in the sun. Add a pair of sunglasses, as well. Not only will they protect your senior family member's eyes, but they will also give them an undeniable cool factor.
Stay in the Shade
Seniors should have it made in the shade – literally, a shady area! Shade, along with sunscreen and protective clothing, will help your senior family members enjoy the outdoors during the summer much more than basking in the hot sun. If you're with them in a spot without shade, like a park or patio, bring an umbrella for on-the-go shade.
Check Medicine Warnings
Some medications commonly prescribed to seniors cause adverse effects when exposed to the sun, including elevated blood pressure and sensitivity to sunlight. Although you should take many precautions–sunscreen, shade, and protective clothing–if your senior family member is on a medication that could cause further health problems in sunny weather, they should stay indoors.
Drink Lots of Water
As humans age, we lose the ability to retain as much water as younger folks. This means time outdoors in the sun, exercise, and even long car rides can lead to dehydration. Keep lots of water on hand for your senior family members and offer it regularly. Watch for signs of dehydration, including dizziness, dry mouth, sunken eyes, and a decrease in urine output.
Summer can be a joy for all ages if everyone, especially seniors, stays mindful of the summer sun's effects and follows these summer safety guidelines.
Visiting Angels Farmington Services
All ages should be able to enjoy the beauty of summer, including our elderly friends and family. At Visiting Angels Farmington, NM, we offer various services to help you care for your seniors, including companion care, dementia care, and end-of-life care. Our team will help your senior's golden years to be joyous and memorable. Reach out on our website or call us at 505-516-1150 to learn more.