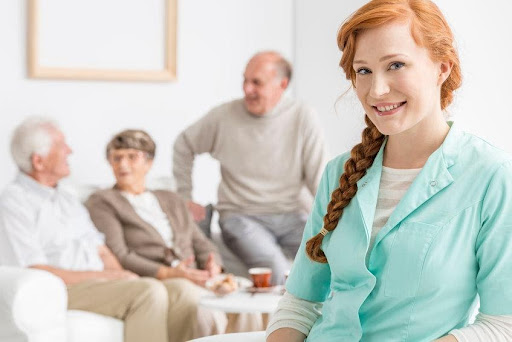 The Complete Guide to 5 Soft Skills of a Great Senior Caregiver and Why They Matter
Did you know being patient, a good communicator, and having flexibility are highly sought-after skills? They are known as soft skills – qualities not related to a specific occupation or profession but can positively influence your job. Soft skills help with communication and people skills.
Soft skills are more than just being nice – they have been found personally and professionally beneficial. For example, leadership is a soft skill that can be demonstrated in many ways. A person may be a leader in their personal life but not at work, while another may be a leader in their work environment but not in their personal life. A person may also have leadership qualities but not know it yet!
Visiting Angels Farmington employees need to have both hard and soft skills if they want to succeed. The benefits of having these skills include:
Improved performance at work
Better quality of life
Greater job satisfaction
For Visiting Angels Farmington team members, soft skills are the most critical piece when it comes to hiring and matching them with clients. We enjoy training our new team members on caregiving techniques and know soft skills are innate and difficult to teach! That's why these five soft skills are in high demand for professional caregivers.
Patience - Why It's Important and How to Build It Up
Patience is an important quality when it comes to caring for the elderly – and in almost every other part of your life! It is a virtue that one needs to build up to be successful. Patience will help caregivers stay calm and collected when things get stressful, and they will be able to handle any situation with the utmost professionalism.
Patience is like a muscle: the more you practice it, the stronger it gets. If you need a little help with patience, try some of these tips:
Look at decisions in the long term
Listen to understand
Identify things that make you impatient and intentionally practice patience
Patience will help you immensely in your future role as a senior caregiver!
Compassion - A Must-Have Quality for an Effective Senior Caregiver
Compassion is a fundamental quality for any caregiver. It is the ability to feel empathy and concern for another person's well-being. To be compassionate, one must know what it feels like to be in someone else's position and act accordingly. A compassionate caregiver must care about the individual they are caring for and ensure that their happiness matters just as much as their own.
A senior caregiver should possess certain qualities to provide excellent care and not become frustrated with the person in need, including an understanding of what it's like to be in someone else's shoes (especially when one has been there before) and a willingness to go above and beyond.
Empathy - The Foundation on Which the Rest of the Skills Rest on Top Of
It is important to note that empathy isn't just "feeling" for people. It is the ability to understand the emotions of others. A good salesperson needs to be able to understand their audience and use that understanding to capture their attention and make them want to buy something. Similarly, a good senior caregiver needs to understand their client and use that understanding to help them live their best life while aging in place.
Empathy is the foundation on which all the other skills rest. It's important to do daily tasks for your senior client safely and effectively and empathize with clients and their current lifestyle. Empathy helps bring depth to the caregiving relationship.
Flexibility - The Ability to Adapt to Situations as They Change Quickly
Flexibility is the ability to adapt quickly. It is an important trait when it comes to professional in-home senior caregiving. You'll need to be able to change your approach or schedule when faced with a new situation and make quick decisions, evaluate the best option, and act on it decisively.
Communication - Important for Ensuring Clear Information is Transmitted Efficient
The importance of communication lies in the need for clear information to be transmitted efficiently. Examples include communication between caregivers and their clients, caregivers and client families, and the Visiting Angels Farmington team and its caregivers. The benefits of improved communication are not limited only to the two individuals involved but also to all other people in between who may be influenced by a caregiver's decisions or actions. Communicating empathetically, clearly, and honestly can make a positive difference in your role as a caregiver.
Join The Visiting Angels Farmington Team as a Caregiver
Are you looking for a fulfilling and rewarding career in the senior care industry? Visiting Angels Farmington is a leading provider of non-medical home care in the area, and we're looking for senior caregivers with these soft skills and more! No matter your background, our team will provide you with the skills and training needed to succeed as a caregiver. Contact us today to learn more about open positions.