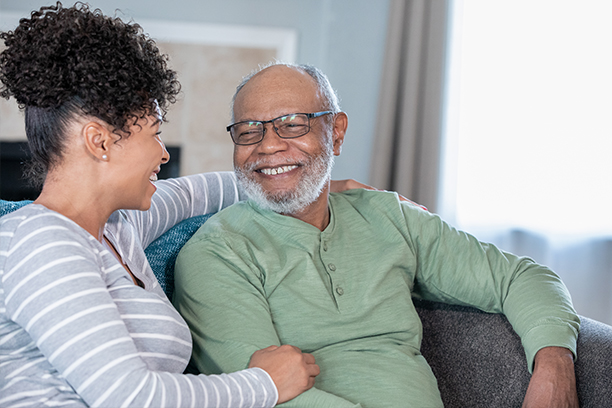 Respite Care in Farmington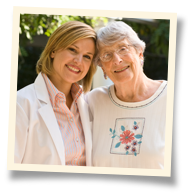 Family caregivers know they can rely on the respite care services at Visiting Angels® Farmington when they need a helping hand caring for their aging loved ones. With our personalized approach to care and temporary, support, or part-time care services available, we'll make sure your loved one gets the care they need when you are most in need of a break.
Why Choose Respite Care in Farmington
While you may have made a promise to care for your loved one as they age, trying to provide this care all on your own can leave you exhausted and overwhelmed. It's alright to ask for assistance in providing care. After all, without support, providing care might eventually leave you too sick, tired, or burnt out to meet your loved one's care needs.
Our respite care services at Visiting Angels Farmington ease the burdens of care for family caregivers in the local area, helping seniors and family caregivers alike to stay healthy and well.
Respite Care Options for Farmington Area Families
At Visiting Angels Farmington, we recognize that each family operates on a different schedule, and each senior has different care needs. To make sure your family gets care that fits with your lifestyle, we offer flexible care schedules and personalized care plans that can help your loved one with monitoring, transportation, personal care, Alzheimer's care, and more.
Our care services include:
Temporary Care. When family caregivers are unavailable for an extended period of time, such as while they are on vacation, our caregivers can step in to provide care through temporary services.
Part-Time Care. Family caregivers needing time to rest and relax can benefit from part-time care. Through this service, we provide support to seniors a few hours each week.
Support Care. This is a cooperative model of care. Through it, family caregivers and professional caregivers work alongside each other to share the burdens of care.
Farmington's Respite Care Specialists
As Farmington, NM locals, every day we see how hard family caregivers in our community work to help seniors in Farmington, Kirtland, Shiprock, Aztec, and the surrounding areas thrive. With our respite care services, we're committed to going the extra mile to help these dedicated family caregivers in the area. We help the minute they call our office by answering questions, discussing care needs, and providing a no-cost care consultation in our clients' homes.
Book your loved one's complimentary respite care consultation today by calling Visiting Angels Farmington.
Serving Farmington, Aztec, Bloomfield, Navajo Dam, Flora Vista and Surrounding Areas
Visiting Angels
FARMINGTON, NM
1515 20th St #F
Farmington, NM 87401
Phone: 505-516-1150