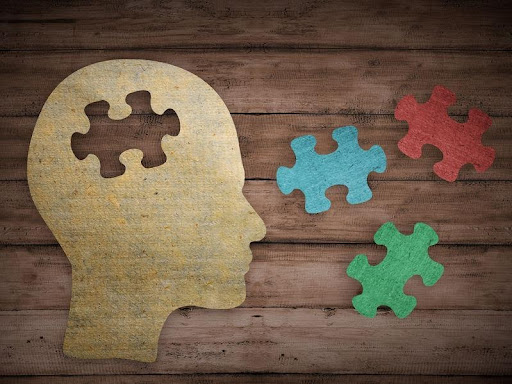 5 Habits That Lead to Better Brain Health
The brain changes with age, and some seniors experience challenges with their memory or ability to learn and retain new information. However, there are steps you can take to decline the progression of specific cognitive functions.
Socialization
Humans are social animals, which means we need socialization to stay happy and healthy. Daily conversations exercise the brain and holding conversations challenges seniors to remember faces and names. Some discussions can also stimulate a senior's cognitive and critical thinking skills. If you want to reap the benefits of socialization, aim to have at least 30 minutes of stimulating conversation a day. This can be on the phone with a family member, over lunch with a friend, or at home with a spouse or caregiver.
Exercise
Most of us know that physical activity benefits the body, but it's also linked to better brain health. People who exercise regularly tend to experience less decline in their mental functions and a lower risk of developing certain mental conditions, such as depression and dementia. Try to incorporate at least 30 minutes of moderate exercise each day. Moderate exercise can include a brisk walk, bike riding, yoga, or swimming. Find an accountability buddy, such as a neighbor or friend, who can join you if you need some motivation to work out.
Sleep
Sleep helps the body recover and plays a vital role in keeping your brain healthy. Getting quality sleep supports how the nerve cells in the brain communicate. Without proper rest, you'll have a more challenging time forming new memories and concentrating. Try to get at least five to eight hours of uninterrupted sleep each night. If you're having trouble falling or staying asleep, talk to your doctor about ways to build and maintain a better sleep schedule.
Healthy Diet
A healthy diet doesn't just keep our weight balanced; it also keeps our brain functioning properly. Try to incorporate fresh produce and fatty fish into your meals high in vitamins, minerals, and healthy fats. Other power foods to consider are nuts and eggs, which contain nutrients to support memory and brain development. You'll also want to cut back on highly processed foods and food high in sugar, such as chips, fast food, and prepackaged meals.
Mental Activities
Just like the body, the brain needs to exercise to stay healthy. There are many ways to work the brain, including puzzles, reading, drawing, playing music, and conversation. Try to set aside 15 to 20 minutes a day when you can participate in a mind-stimulating activity. Another excellent option for improving your brain health is learning something new. You can sign up for an online course, take a class at a local community college, or download a learning app on your phone.
How Visiting Angels Can Help
If you or a loved one needs assistance in the home, the team at Visiting Angels is happy to help. Our team of trained caregivers provides light housekeeping, meal preparations, medication reminders, transportation, personal grooming, and more. Our Farmington and Cape Girardeau office serves those in Iron, St. Francois, Ste. Genevieve, Perry, and Cape Girardeau counties. If you'd like to learn more about our services, you can complete this online form or call 573.664.1722.